Please take a moment to complete the school climate survey that was sent to you on Friday, May 7th. The survey closes on Friday, May 21st. Thank you.

This 4th grade student read over 60 Cinderella stories! She learned about cultures all over the world while comparing and contrasting these stories. Then she created this fantastic bulletin board to show off her hard work and all that she learned. - Cristin Wojtas, Grade 4 Teacher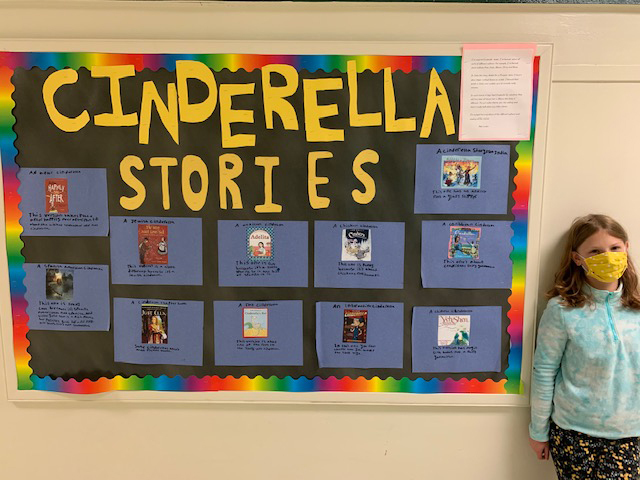 Mr. Whitten's class ended April, National Poetry Month, by working on concrete poetry. The class really enjoyed this! They formed squares, flowers, a question mark, a bone, a guitar and many other objects. We're in May now, and the kids still want me to read them poems! YES!!!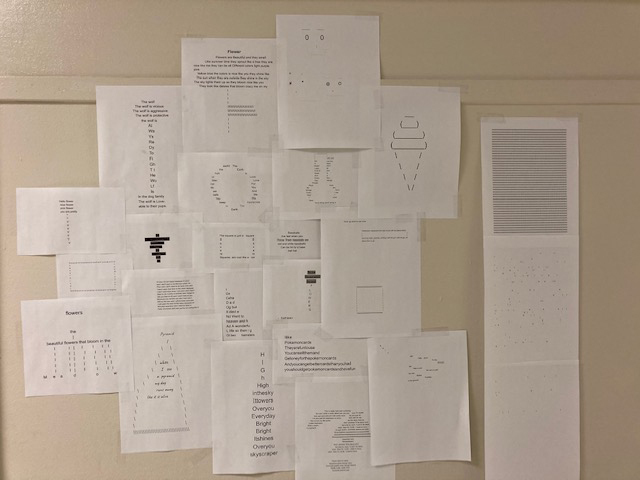 5th grade students in Mrs. LaFlamme's homeroom had the chance to safely rehearse as a "mini-band"! In general music classes, students learned about the history of video game music and got to explore making chiptunes using a Mario Brother Music Sequencer. - Sarah Warner, Music Teacher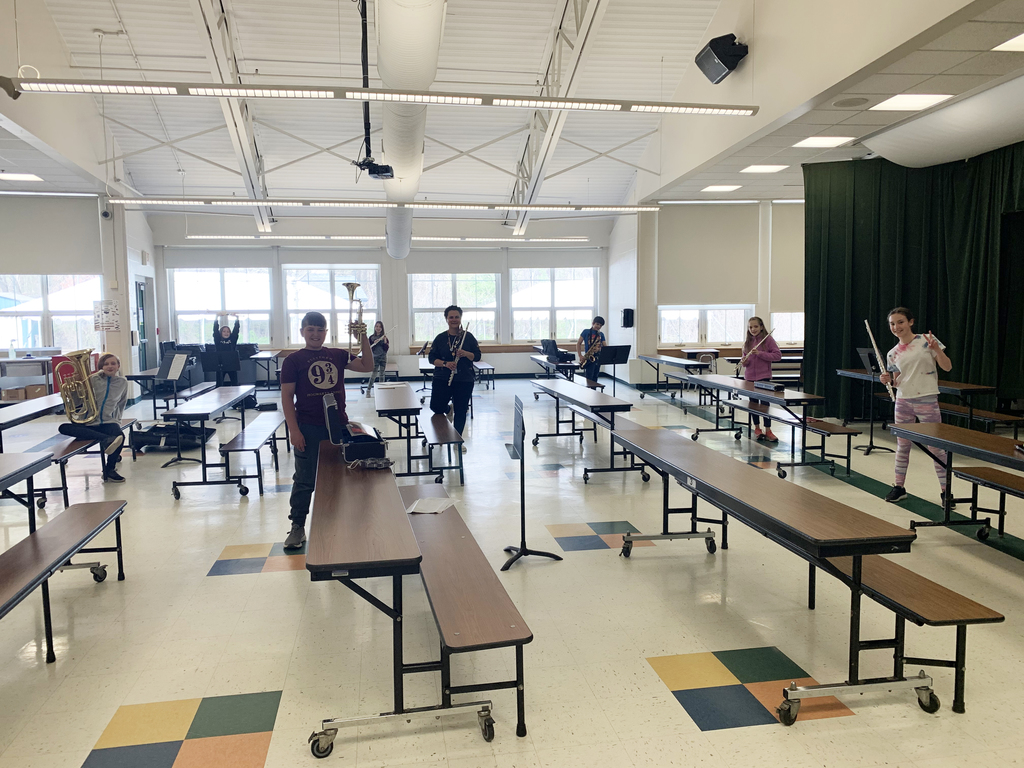 PTO art project deadline is extended to Monday April 12th! store.originalworks.com/gallerylogin - school code is WELLS. Have a great April break!

Fourth graders learned how the bones, muscles, joints, and tendons work together. This student made an entire robot hand! - Joy Cloukey, Grade 4 Teacher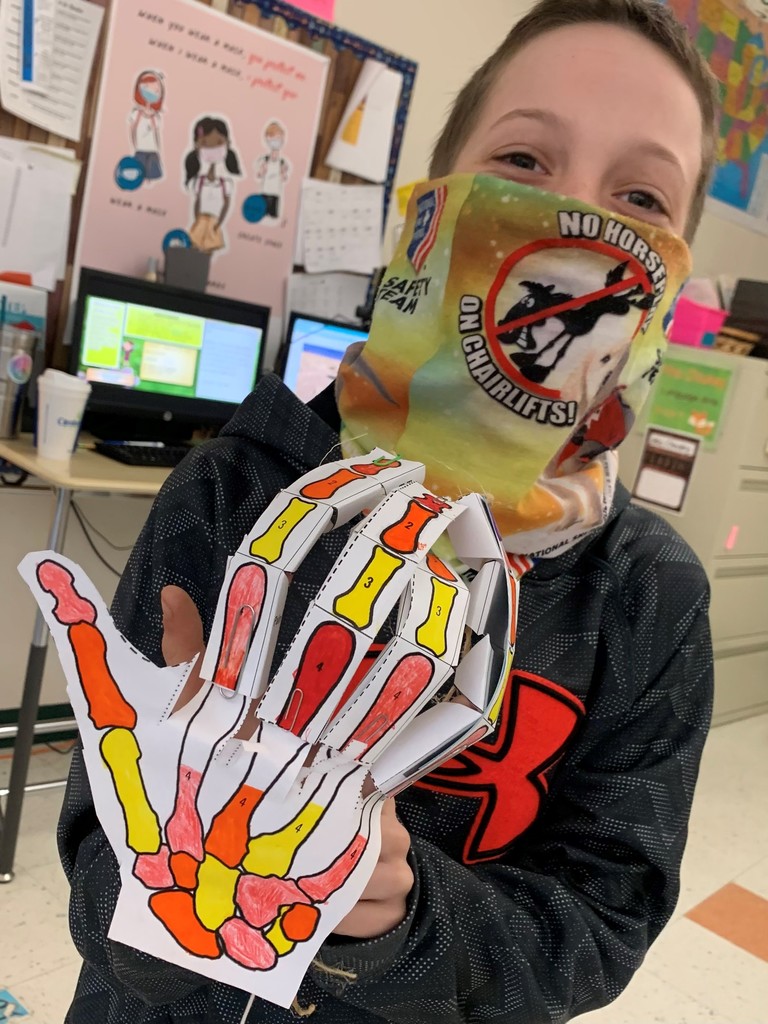 The Media Center is welcoming spring with a new virtual library filled with book recommendations, poetry activities, ebooks and news. You can find it on our webpage, in the Granby Schools bookmarks folder, and in our library Google Classrooms! - Laurie Smith, Media Specialist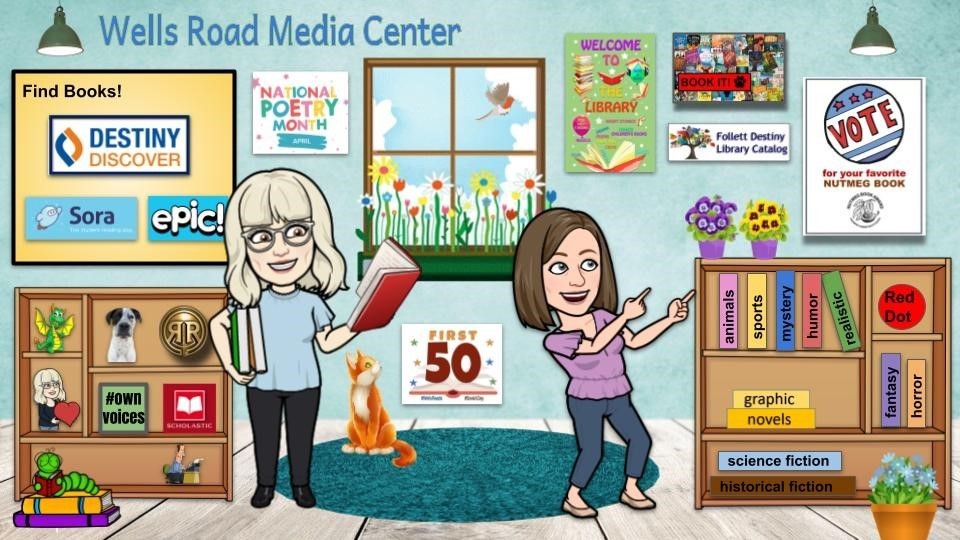 Last week, fourth graders at home and at school had some fun with fractions using Hershey bars! We partitioned the bars into different size pieces to represent different denominators. We wrote addition equations using different fractions to create the whole. We even went as far as to explore MULTIPLYING based on some of our repeated addition equations. However, the best part was when we made a subtraction equation by EATING two-twelfths of the whole! - Megan Proto, Grade 4 Teacher


Tomorrow, Thursday, March 25th is another elementary Granby Spirit Day at Wells Road and Kelly Lane. Wear your gear and show off your Granby pride!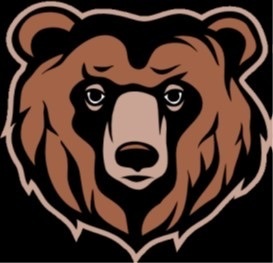 Early Dismissal today through Thursday due to conferences and professional development. Friday is the only full day this week. Enjoy this beautiful weather!

On Wednesday, March 17th, at the BOE meeting, Wells Road in the Spotlight featured Dr. MacDonald and a few of her 3rd-grade students who taught us all about how the brain works. The Brain Talk Curriculum helps to teach students why they sometimes act impulsively. Students are learning how to better manage their emotions and respond in a more mindful and controlled way. Well done! - Pauline Greer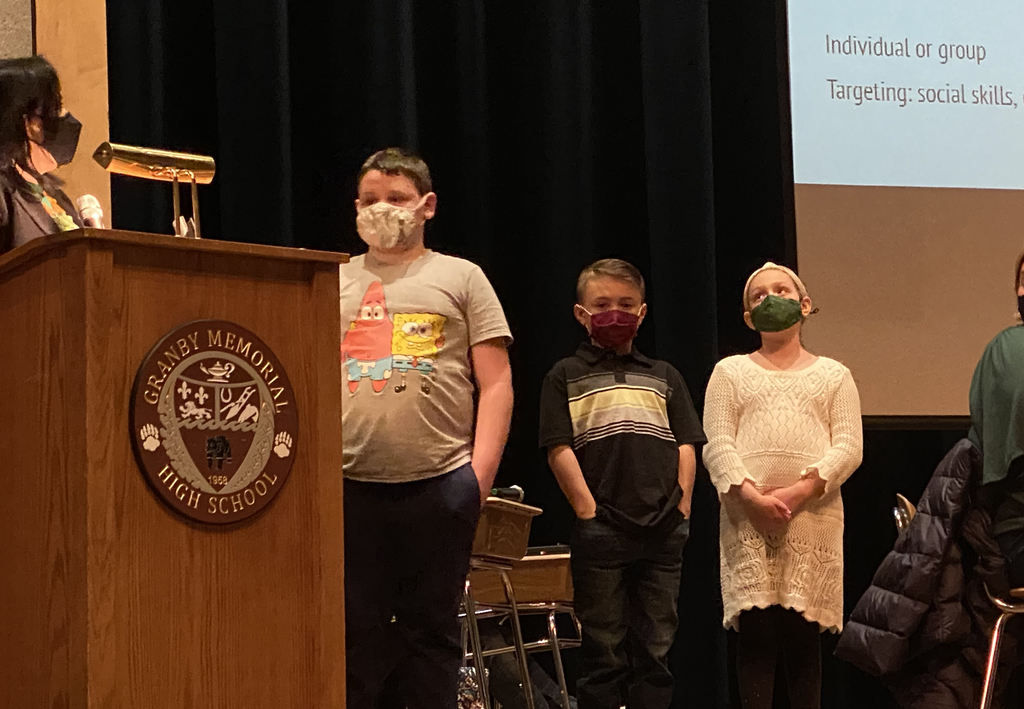 Students are working hard on perspective taking skills in order to understand there are different ways people may see the same situation. They are learning how difficulty seeing things from someone else's perspective can cause conflicts at times and trying to take another person's perspective can be the first step to a mutual solution. -Catherine Moran, Speech- Language Pathologist

Many students in math intervention are working hard to use strategies to learn their multiplication facts. They are setting goals and charting their progress. Many of them have seen great gains! Did you know that by the end of third grade all students should know from MEMORY all products of 2 one-digit numbers? - Kierstan Pestana, Math Interventionist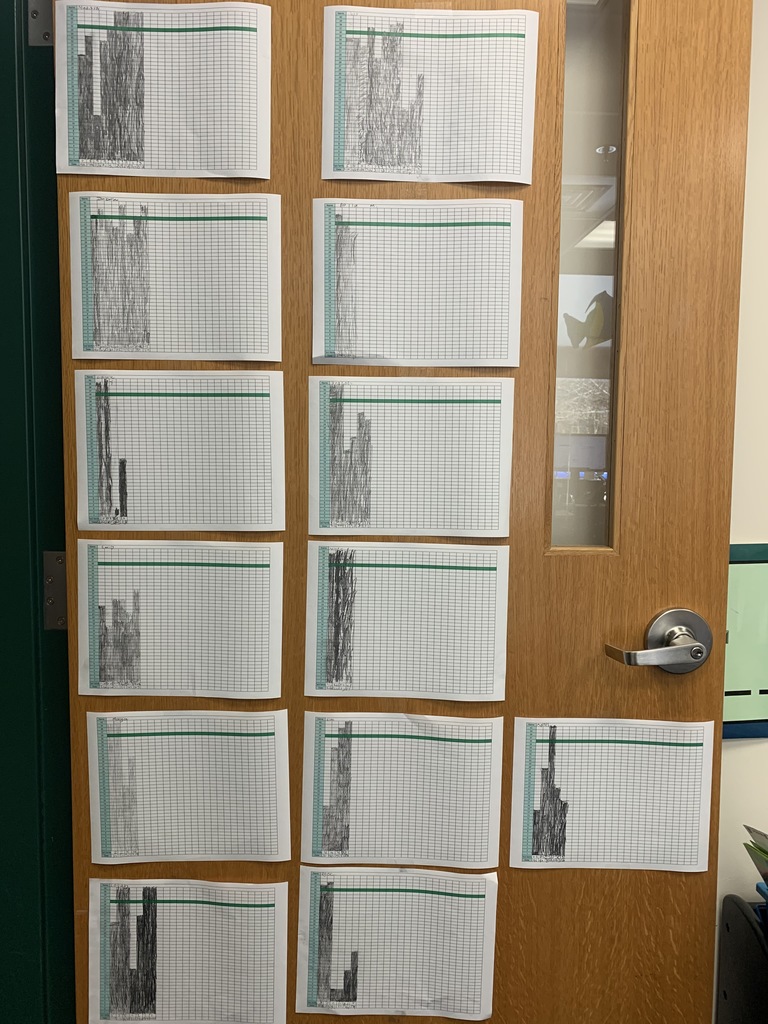 This week students are participating in the Connecticut State Fitness Assessment. There are 4 areas students are assessed in. Aerobic endurance (Pacer test), Upper body strength (Push-up test), Core strength and endurance (Curl-up test), and lower body flexibility, (Sit and reach). Result sheets will be sent home upon completion. - Steve Migneault, PE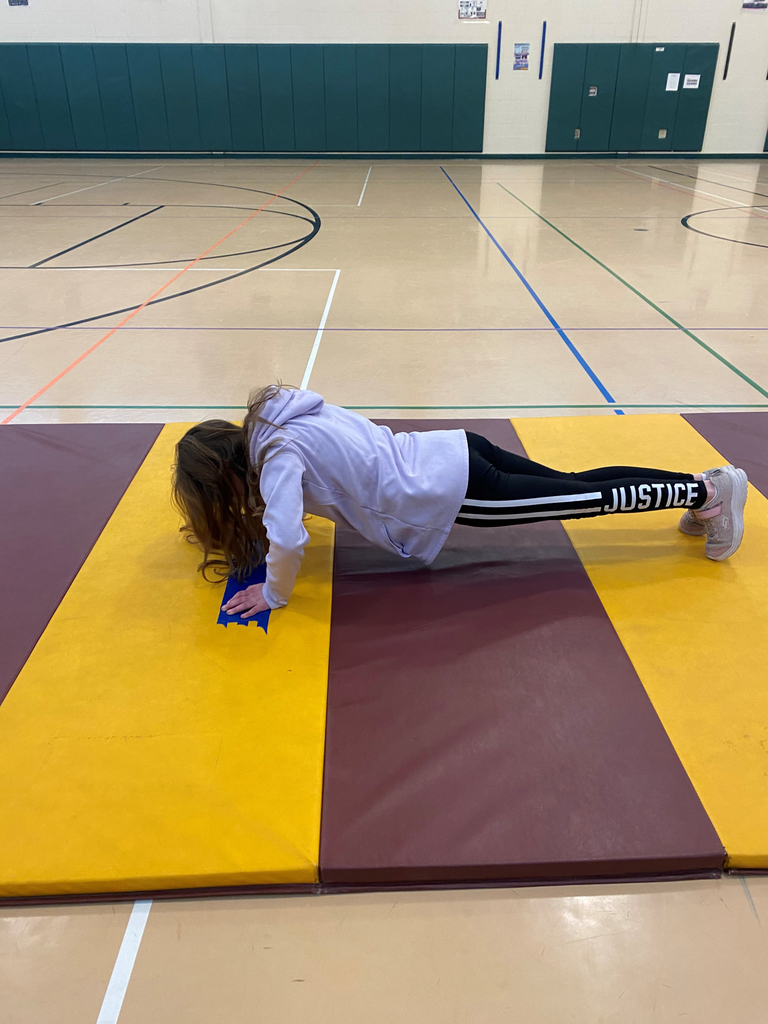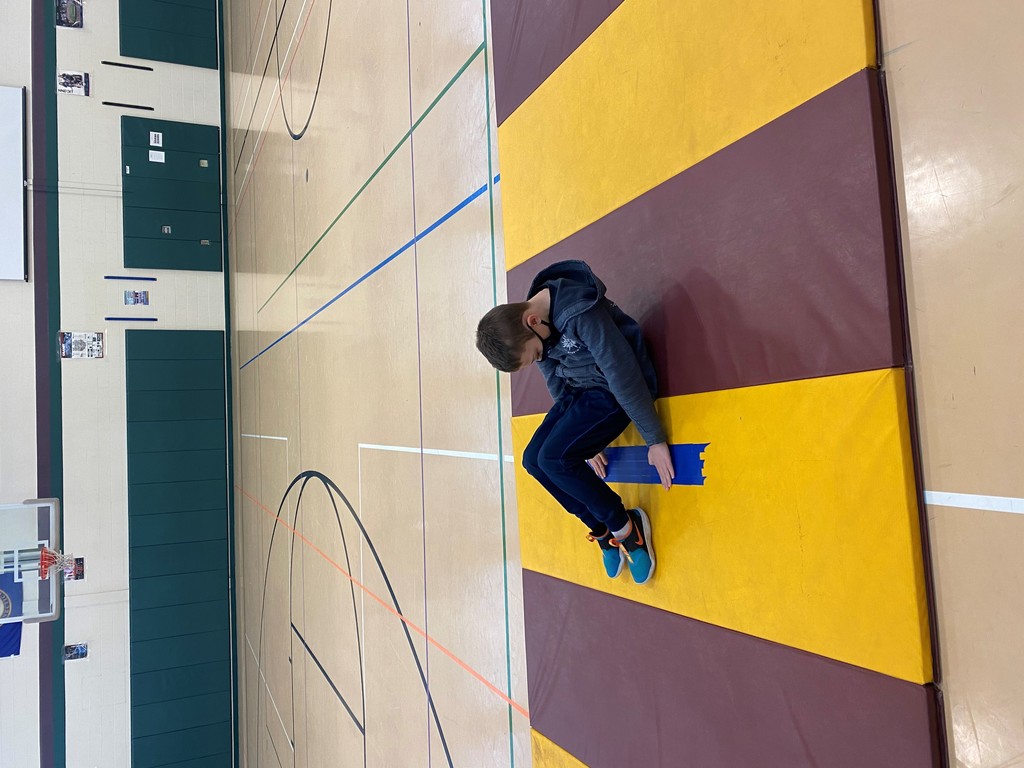 REMINDER: The Granby Public Schools will have an Early Release today due to anticipated weather. Pick-ups begin at 12:30. Buses start loading at 12:55.

Good morning Wells Road Families, Dr. Grossman has announced that today, February 19th will be a remote learning day for all (on-campus and remote) students. All students will join their Google Classroom (Meet) at 10:00. Teachers will take attendance at that time and review their specific schedule including how to access synchronous (live) instruction. Stay safe and warm! Pauline Greer

On Wednesday, February 10th we celebrated our 100th day. One student was able to celebrate his own personal 100-day goal!! Way to go!!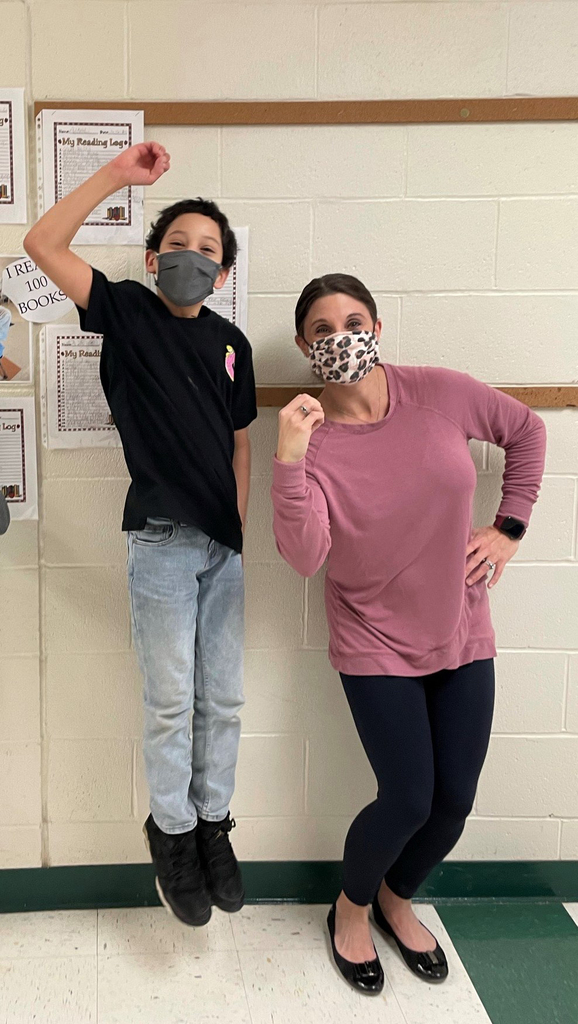 Hello Wells Road Families, Superintendent Grossman has announced that Tuesday, February 9, will be a remote learning day for all (on-campus and remote) Wells Road students.  All students should join their Google Classroom(Meet) at 10:00 am.   Teachers will take attendance at that time and review their specific schedule including how to access synchronous (live) instruction.   Stay safe and warm, Pauline Greer

https://www.youtube.com/watch?v=FTnCMxEnnv8&t=67s
Here is a great video that teaches the hand model of the brain. Dr MacDonald and Miss Cipriano (school psychology intern from the University of Hartford) frequently use this video with their social-emotional groups. It shows the power of deep breathing as one of the most effective ways to turn down strong feelings. Check it out and feel free to contact Dr. Mac if you have any questions about your child and his/her social-emotional development. PS - Happy Groundhog Day from Dr. Mac! Did you know that she is an official Ambassador of the Groundhog Club? The Ambassador Award is presented yearly at the Annual Groundhog Banquet to give recognition to faithful followers of Punxsutawney Phil, who in various ways actively and annually promote the good name of Punxsutawney and Groundhog Day.

2-2-21. Happy Groundhog Day! ALL students will be accessing remote learning today. Teachers will begin taking attendance at 10:00 am. See your child's Google Classroom for additional schedule details and communication. Thank you!