Take a peek at some of the fun things we are using in the resource room! These pictures show us working on things like matching real objects to pictures, copying block designs, and using visuals and drawings to help solve our math problems!!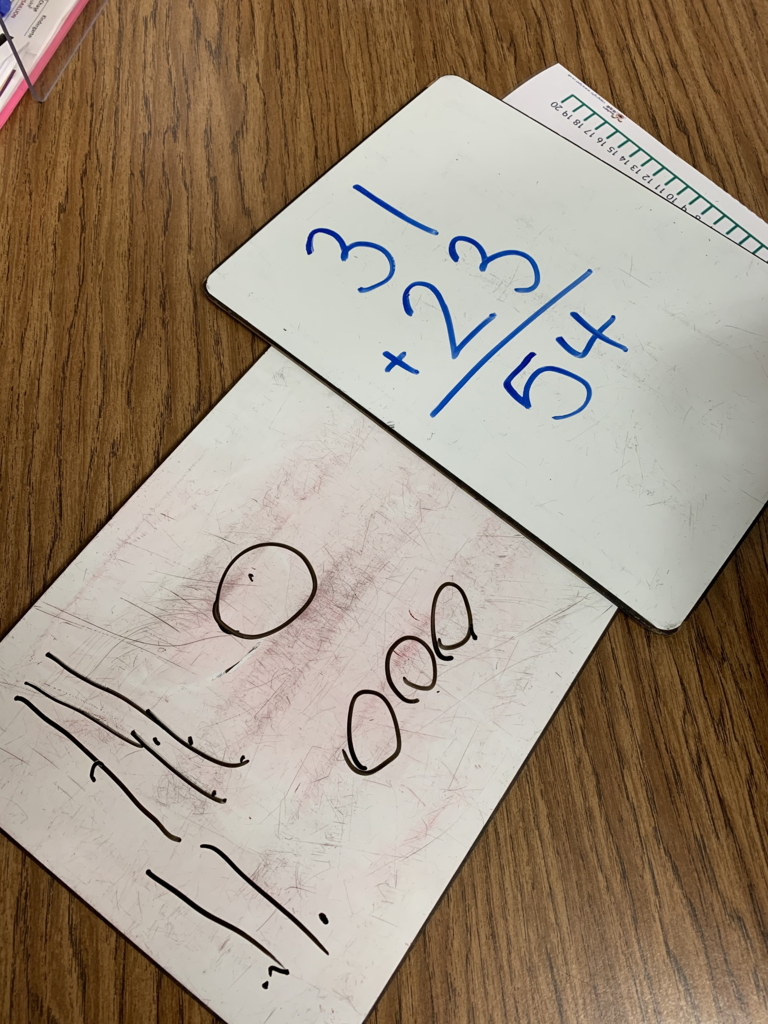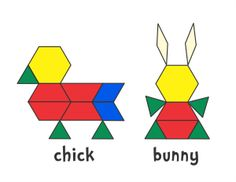 The students at Kelly Lane enjoyed taking part in ACES (All Children Exercise Simultaneously) day! Thanks Miss K for the great video to follow along too!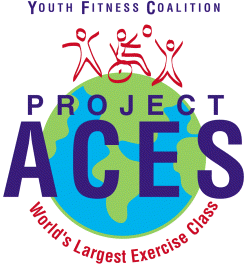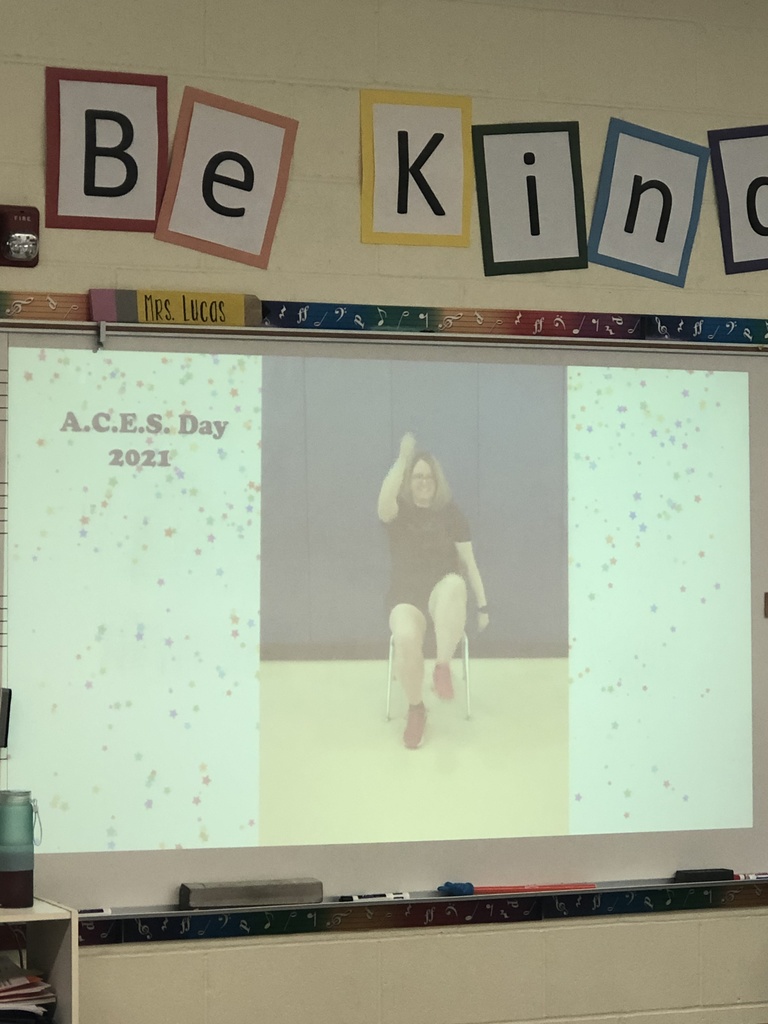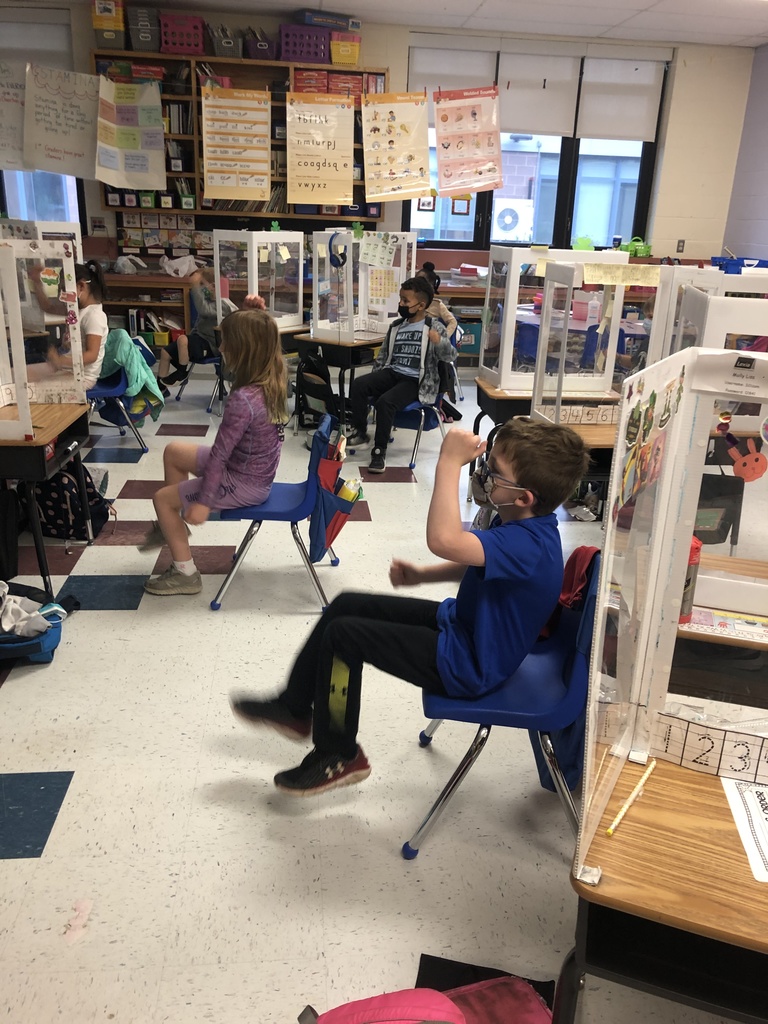 The students in Mrs. Wilken's kindergarten class experiment with Playdough to make a light circuit.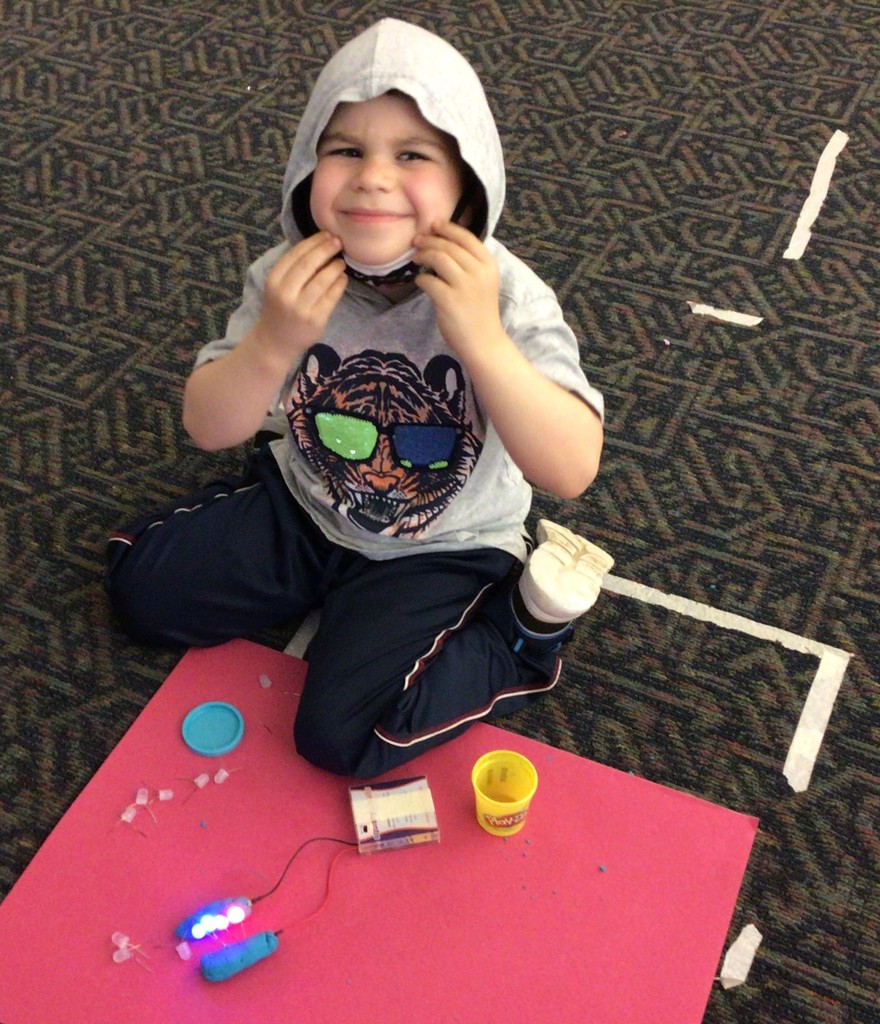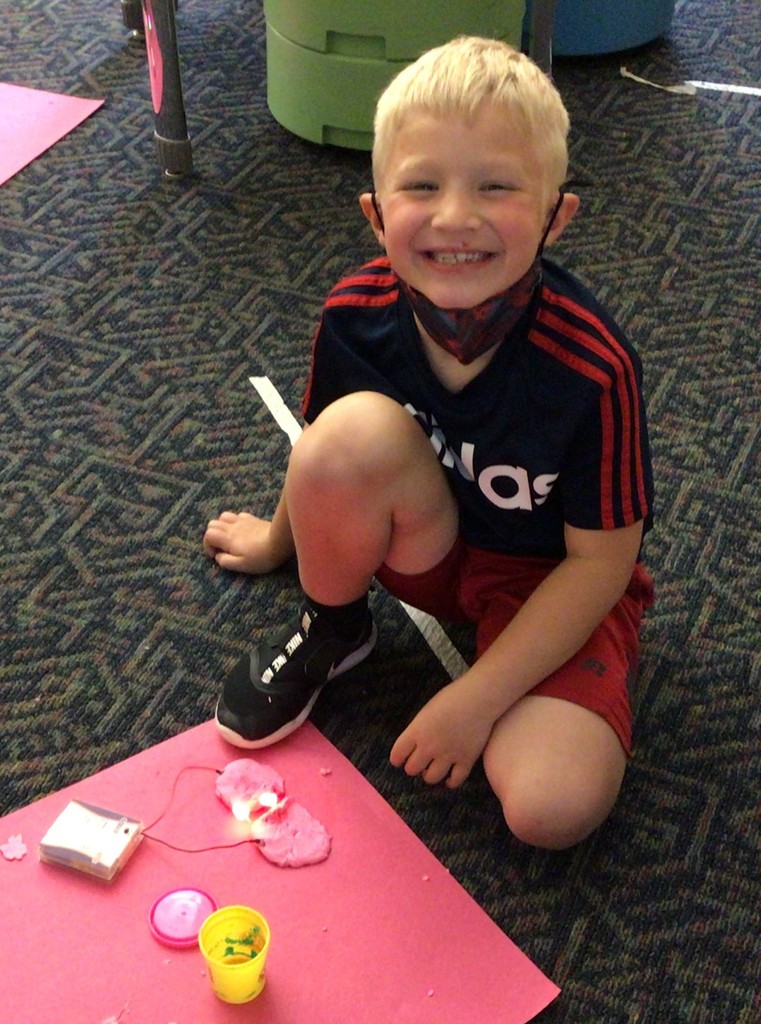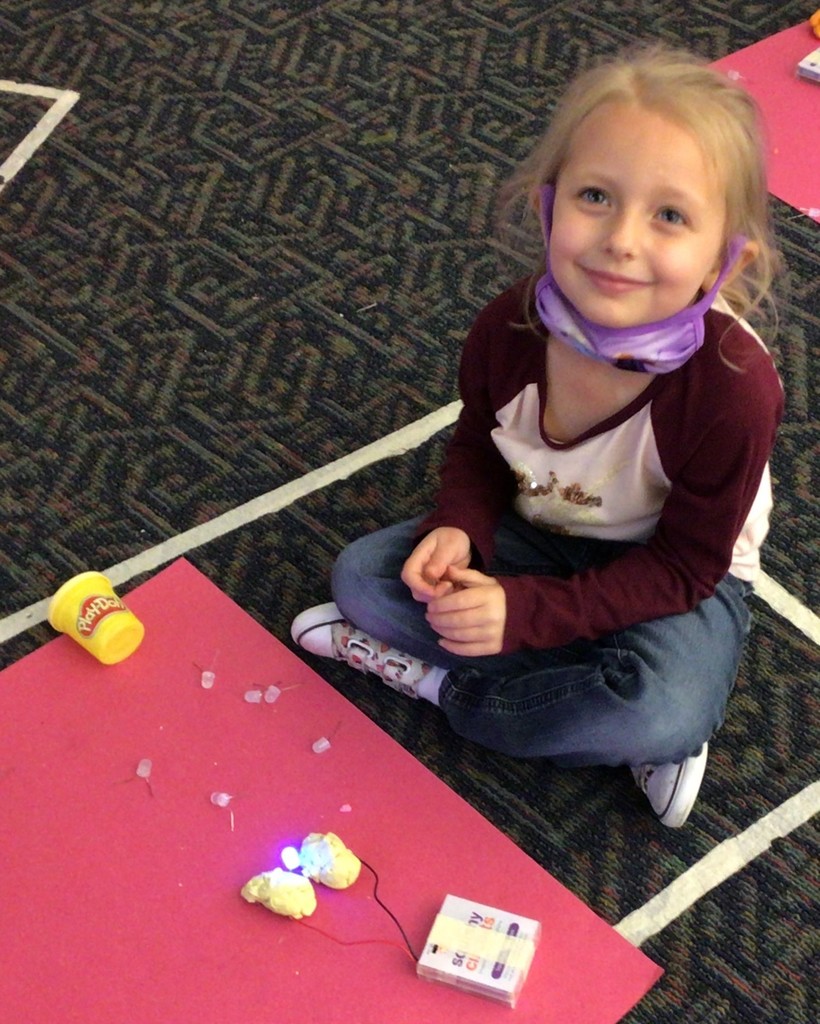 Students in Mrs. Sessions Class enjoy Reading Workshop while sitting in their peanut butter and jelly flexible seating spots reading with their buddy. In science the students made sound makers. They enjoyed the challenge of choosing materials to make their own sound maker that made two or more sounds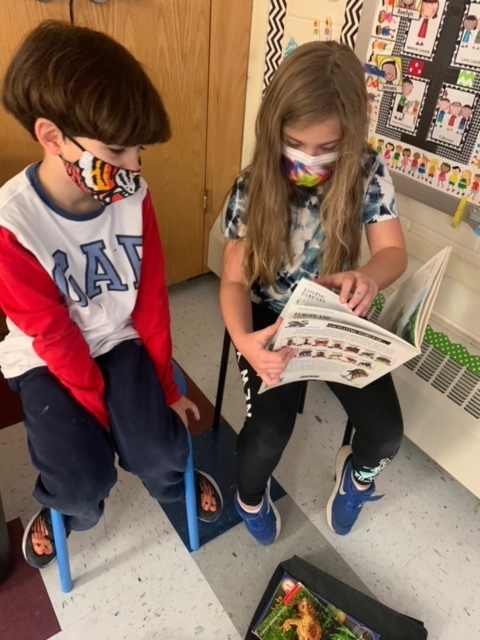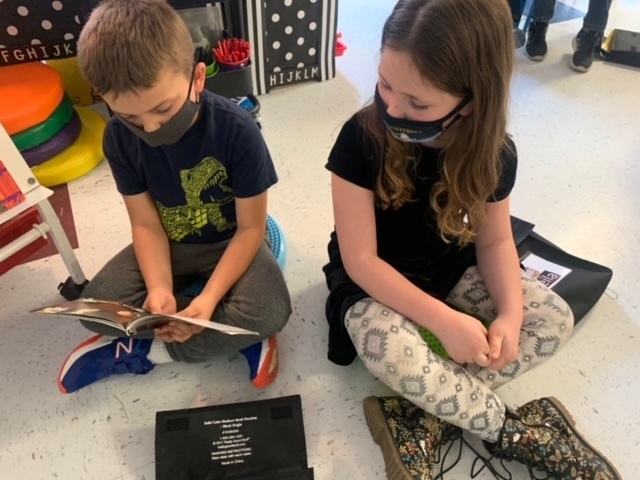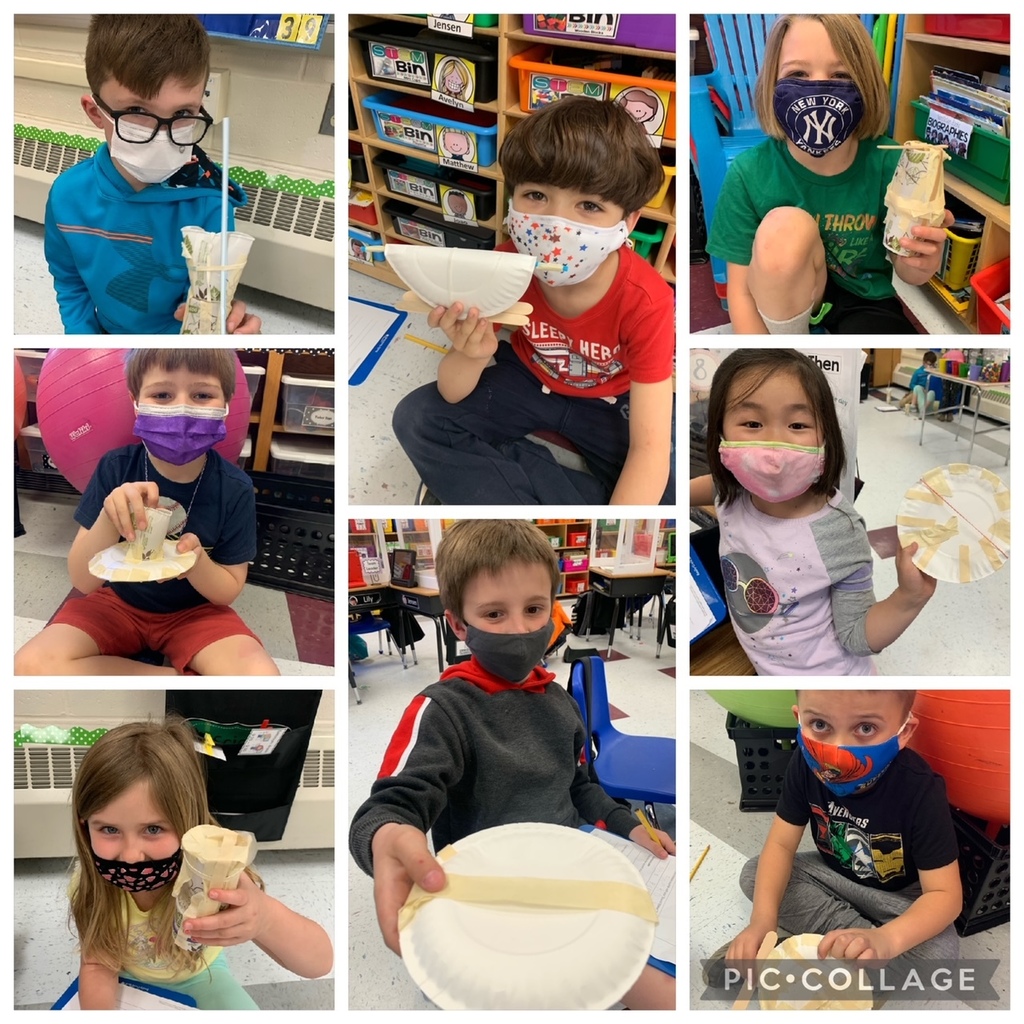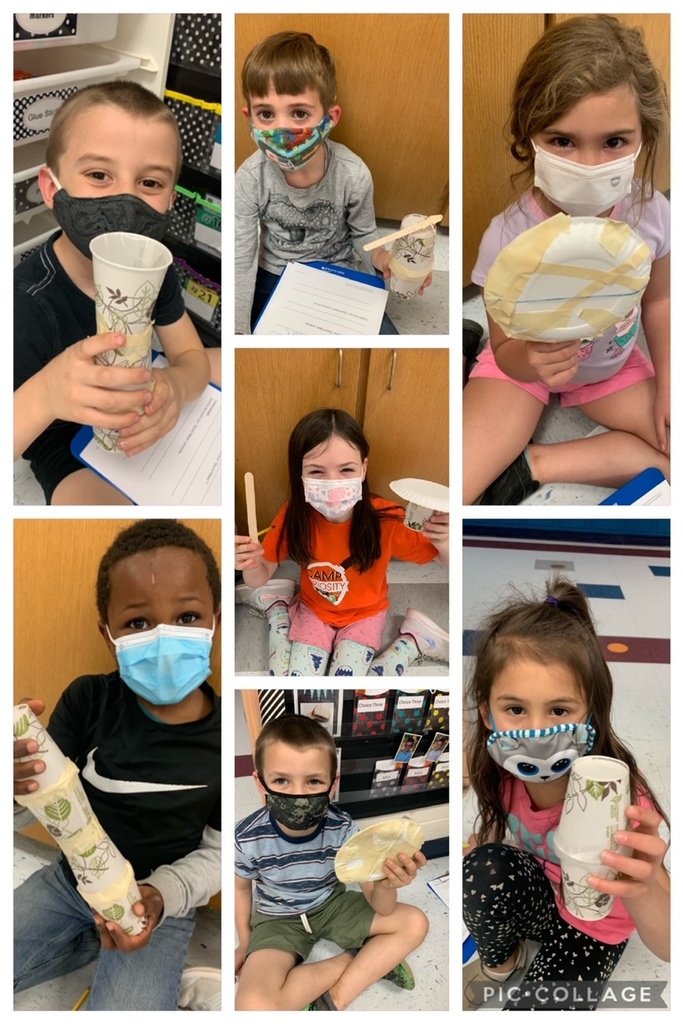 In Mrs. Spellman-Cloutier's kindergarten class they are doing their version of working on the "Web". In math they are doing "hands-on" learning showing partners of 10.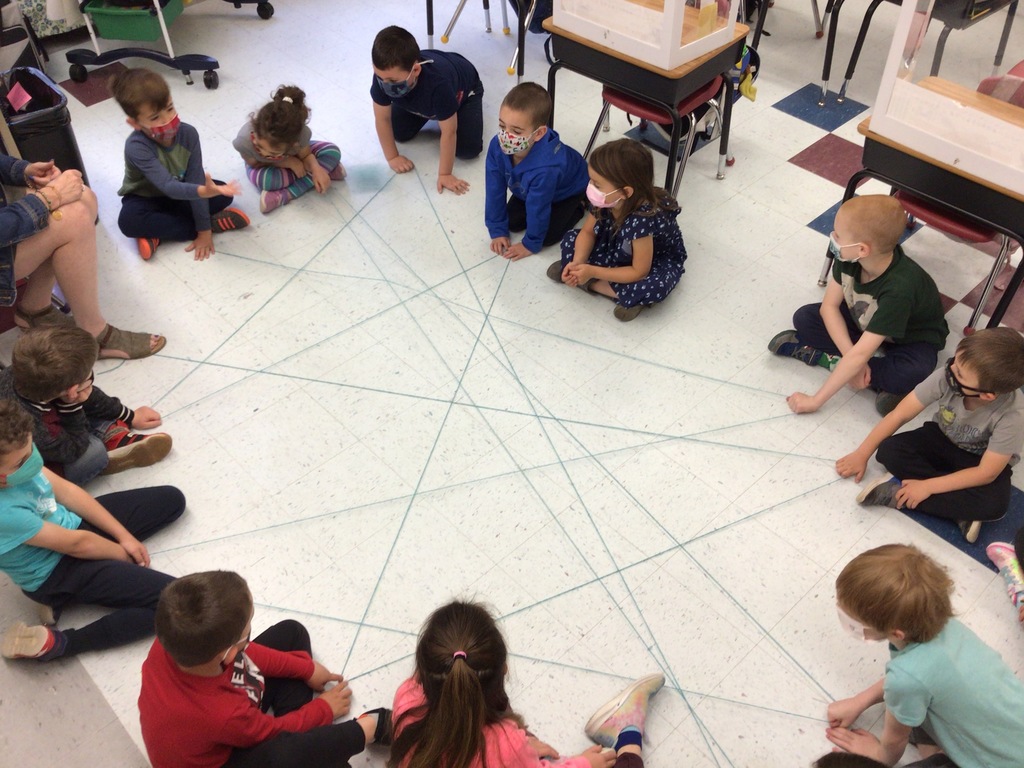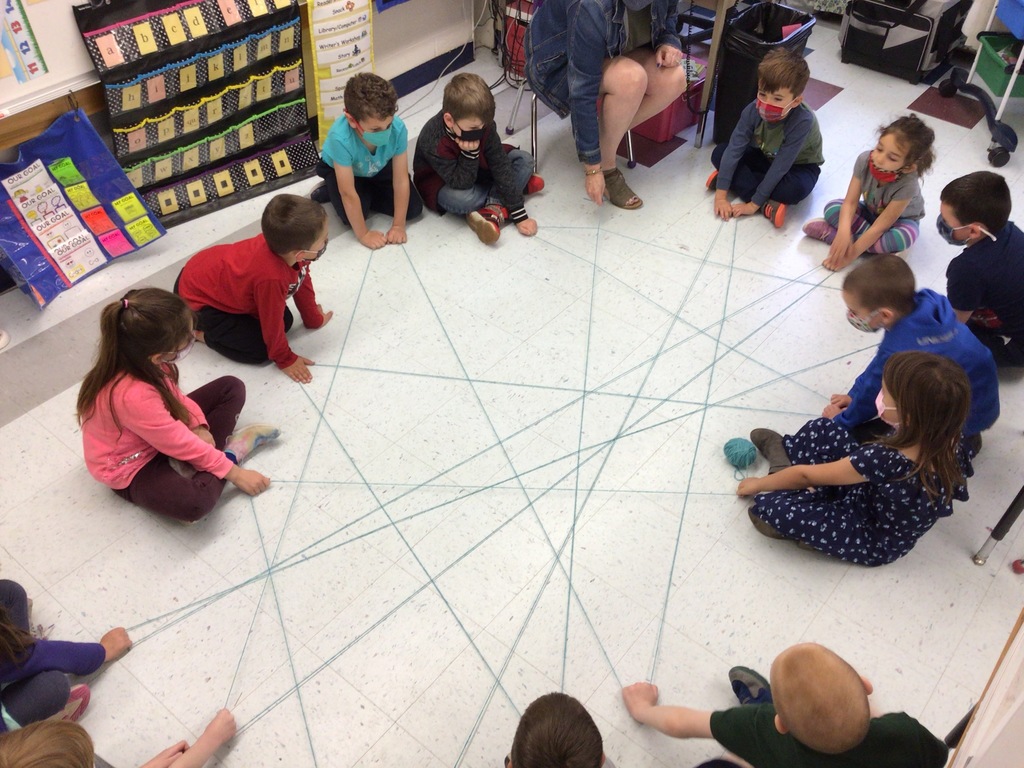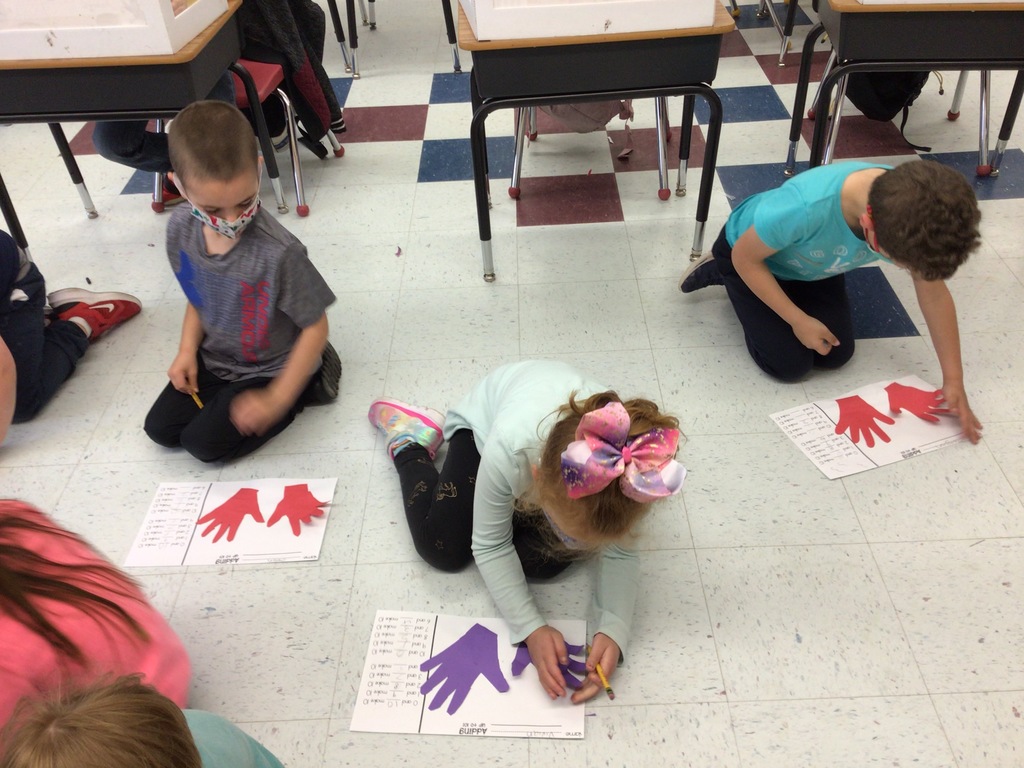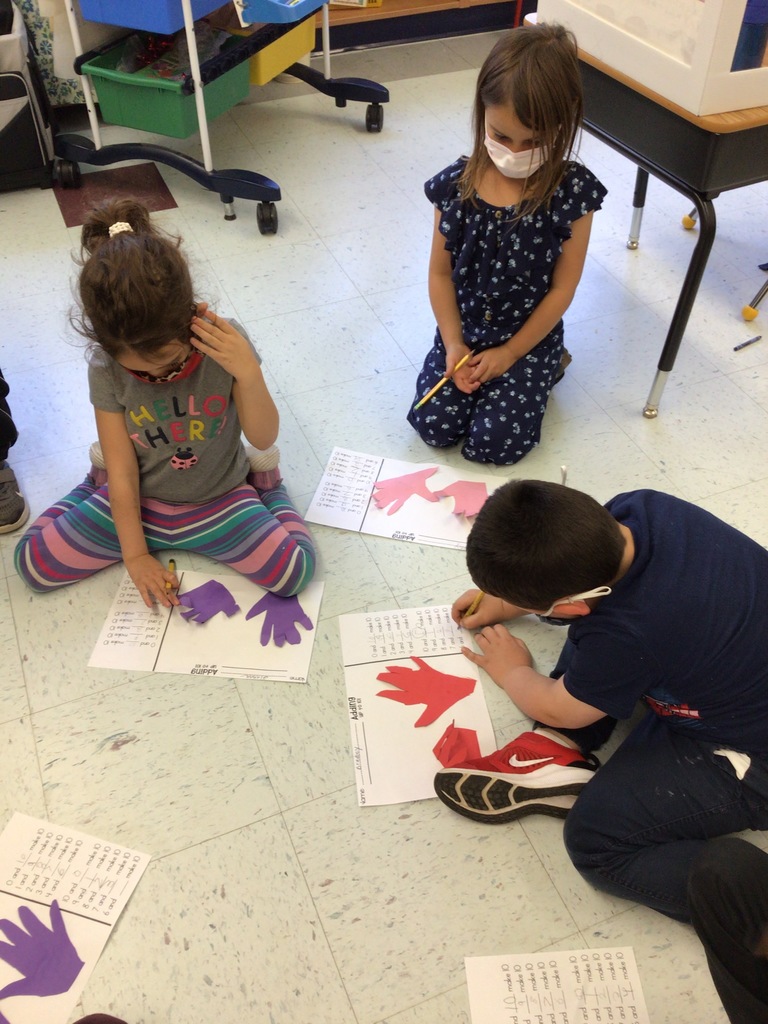 Second graders are enjoying math workshop!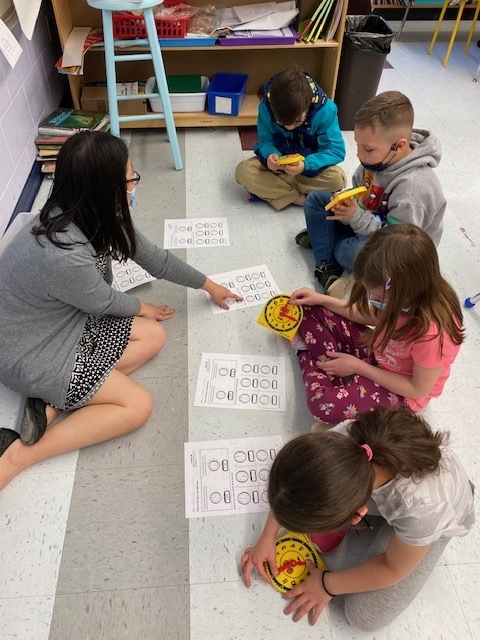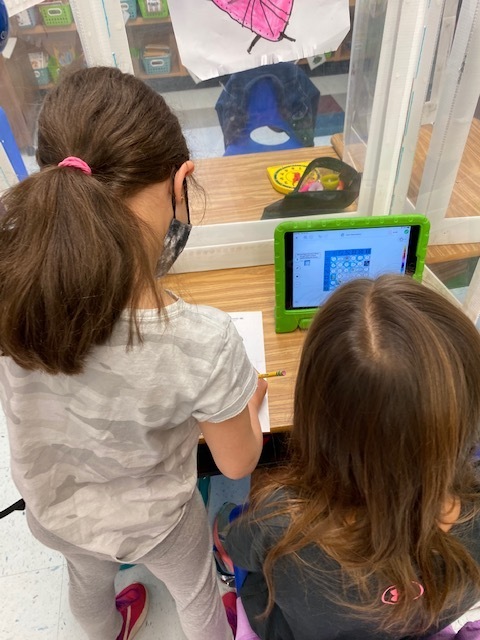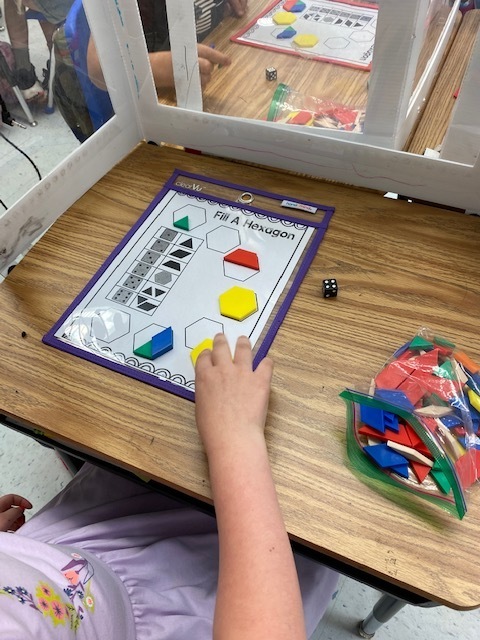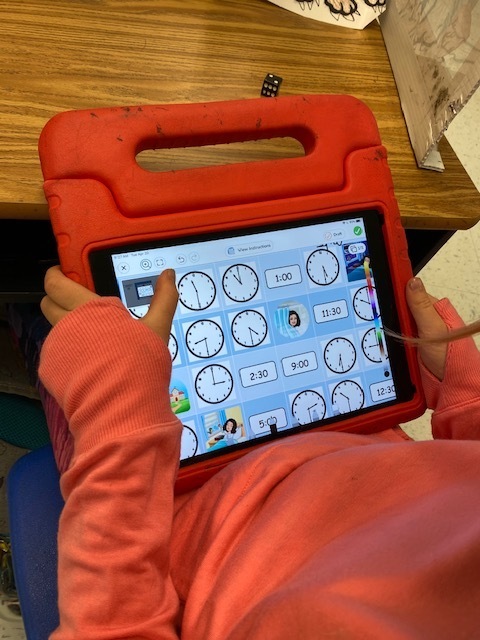 First graders in Mrs. Savaiano's class have been working hard on their measurement skills! They have been using centimeter cubes to measure the lengths of various objects. They've experimented with using both small and large paper clips to see which unit they needed more of in order to measure the length of the same object.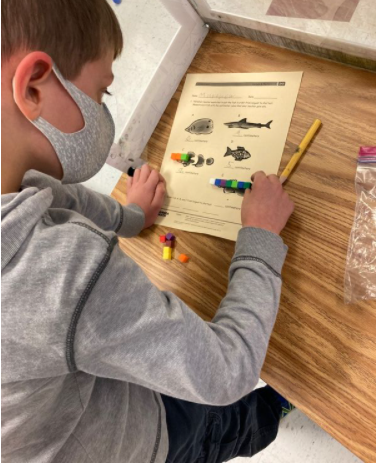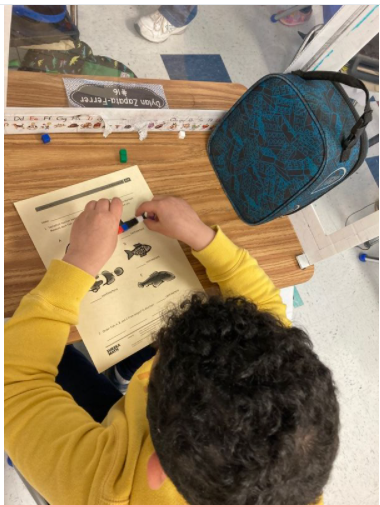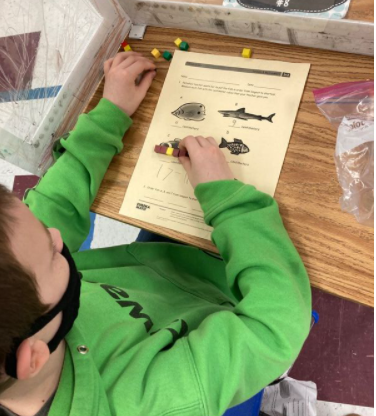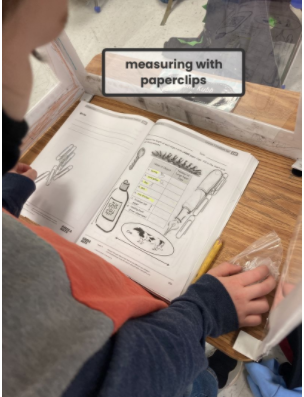 Mrs. Curley's kindergarteners were very excited to write about their weekends!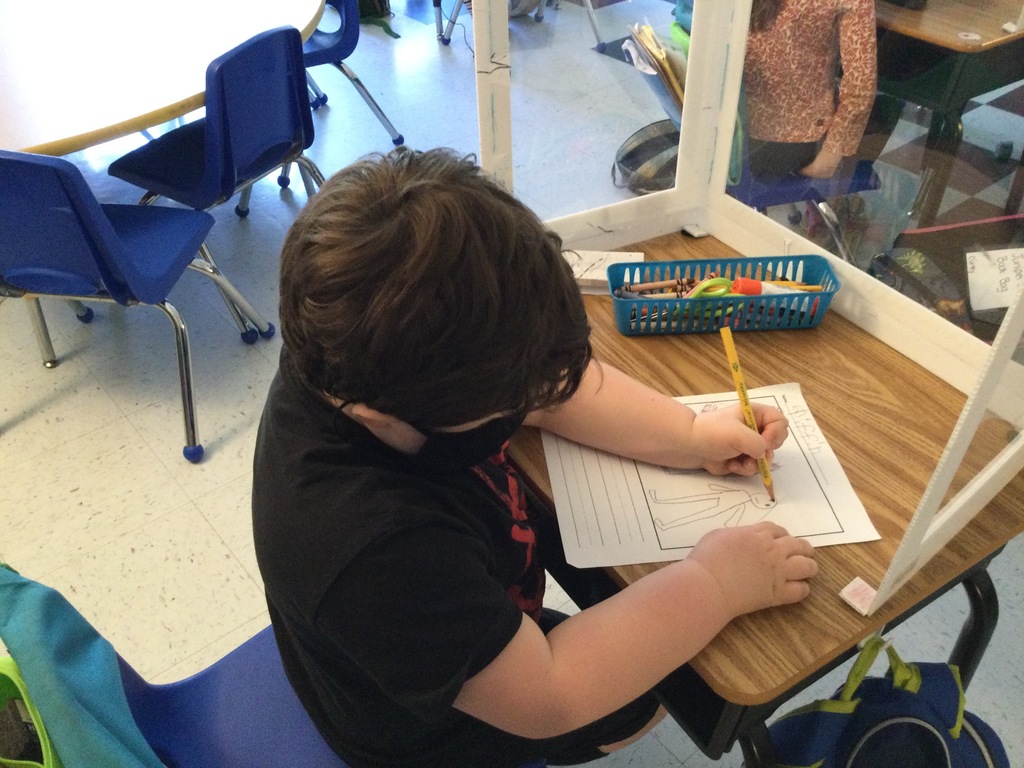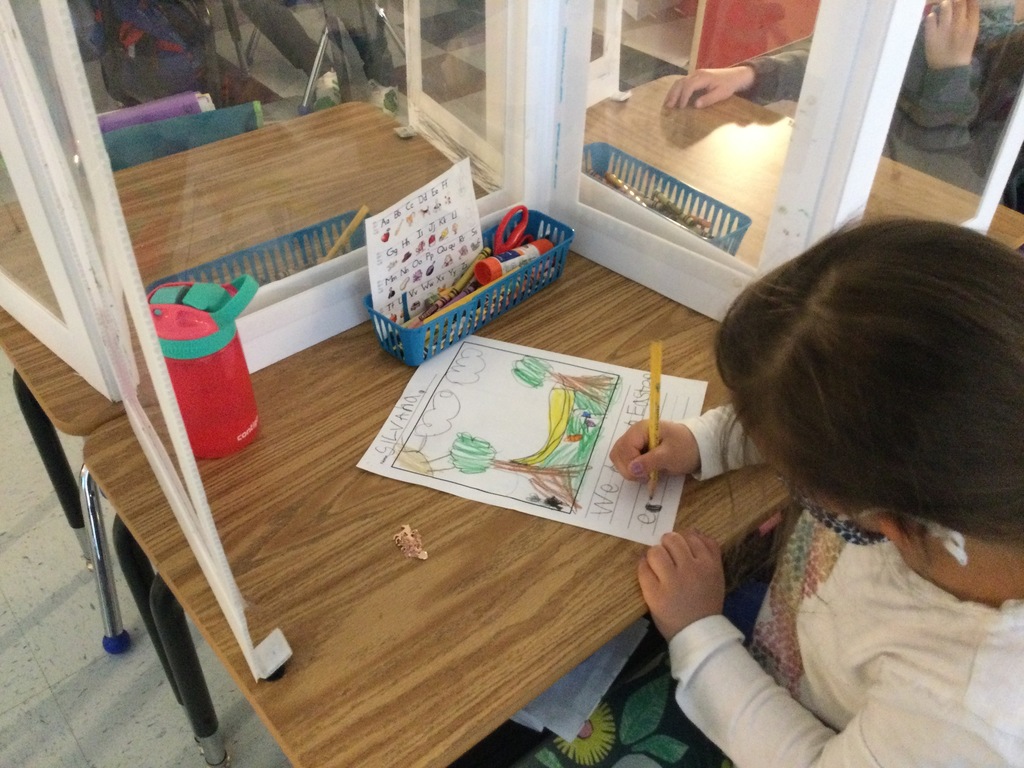 In Miss Williams first grade class the students celebrated STEAM (Science, Technology, Engineering, Arts, Music) Day by creating the tallest tower and a trap! We worked as partners to plan, design, and create a trap. We also practiced problem solving and thinking about possible flaws and how we can fix them.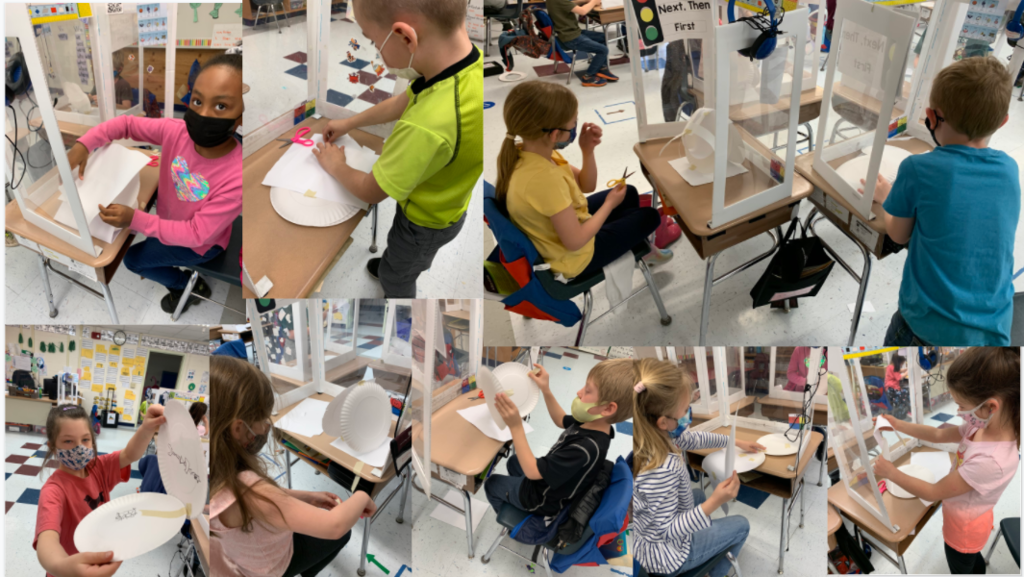 For their STEAM day project each 2nd grade student was challenged to create the longest strip by cutting an ordinary paper plate. Mrs. Kibby's class started by working on their own, then spontaneously decided it would be fun to see how long the paper plate strip could be if they combined their efforts. The paper plate strip went from their classroom all the way to the gym entrance. All this excitement with just a few paper plates and some scissors! Science Rocks!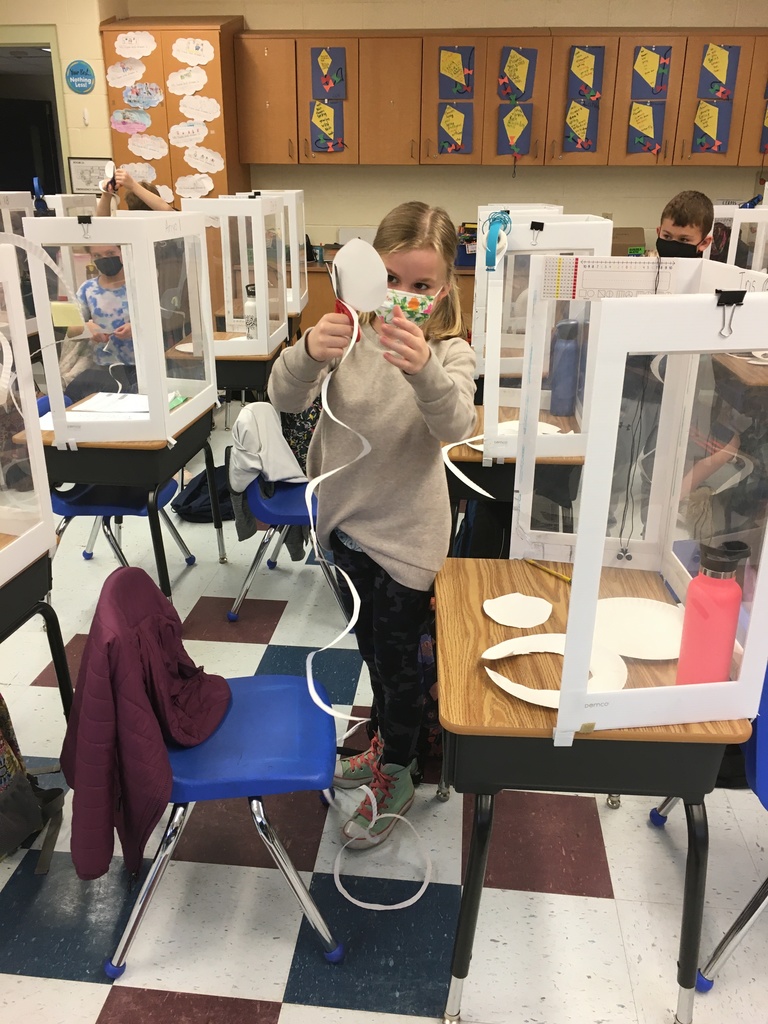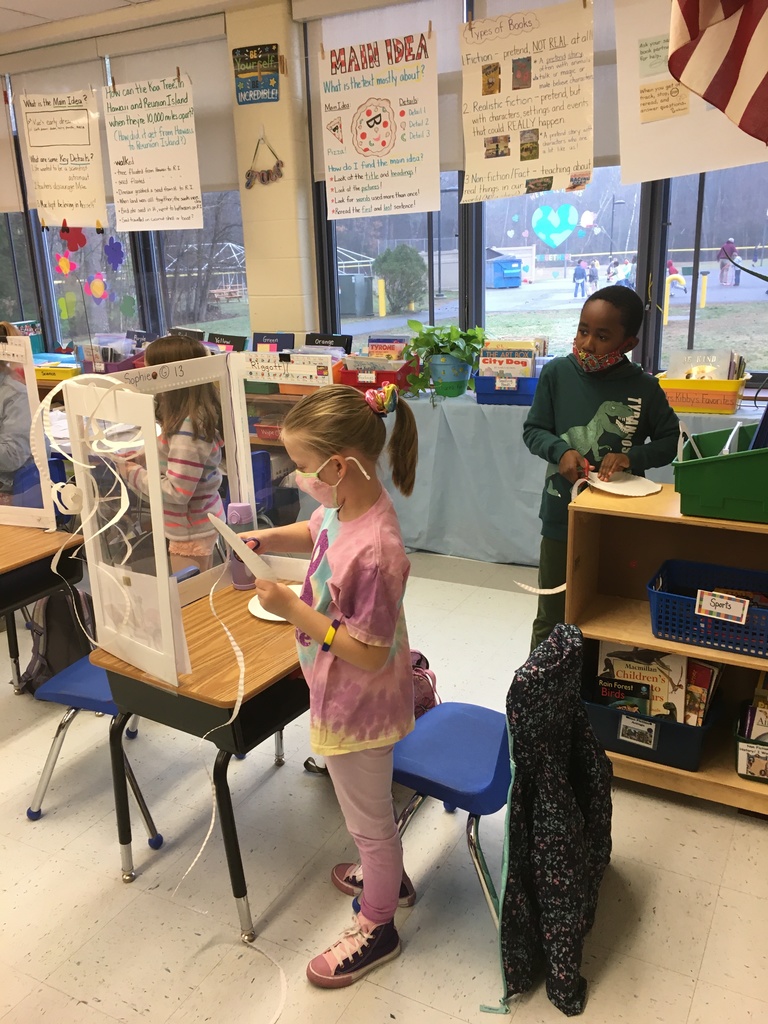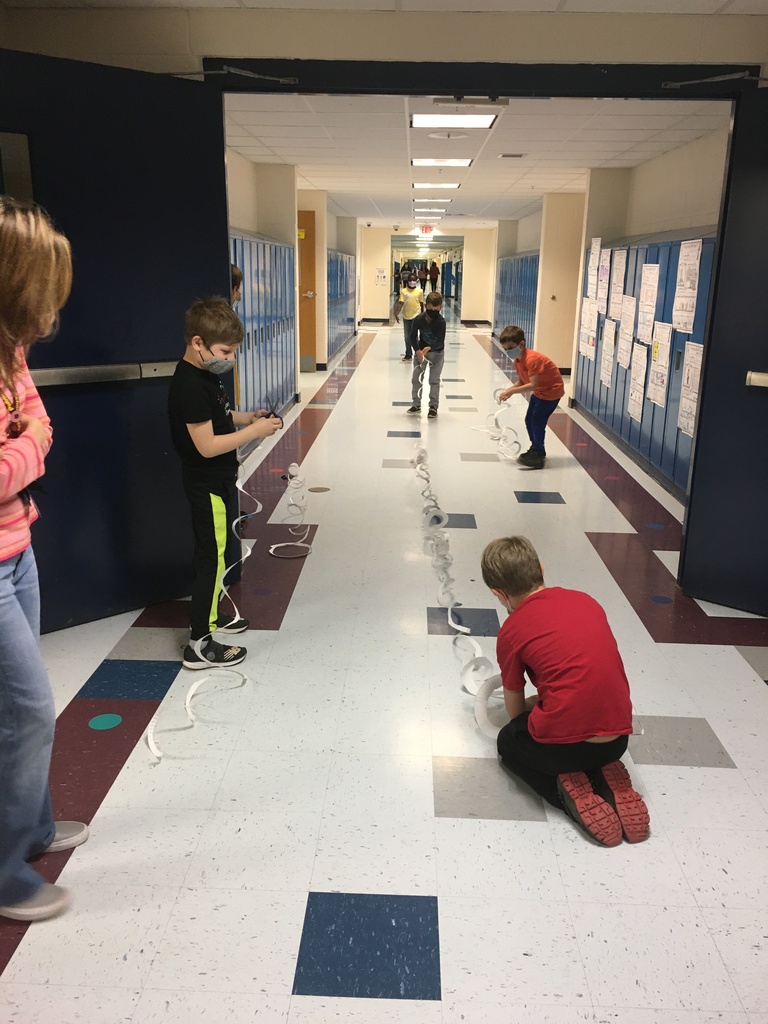 Ms. Narciso's first grade scientists have been learning about how light helps us to see.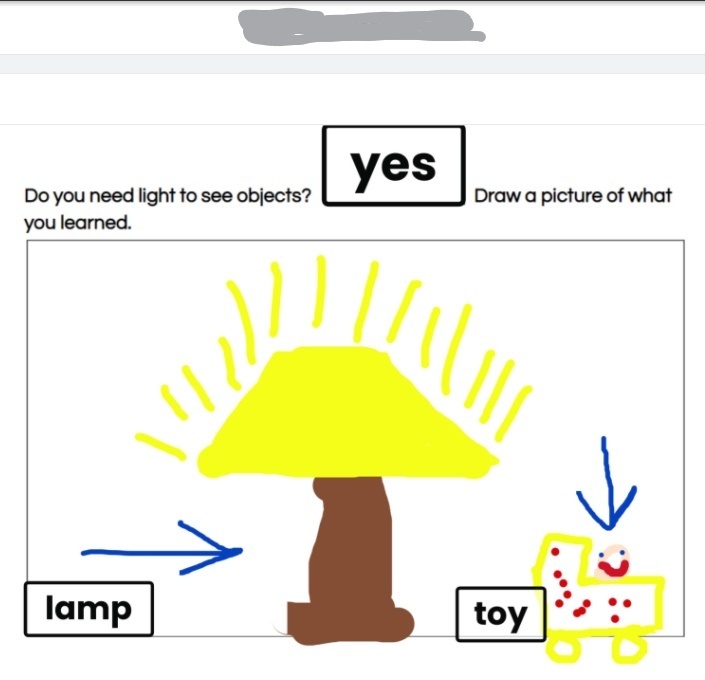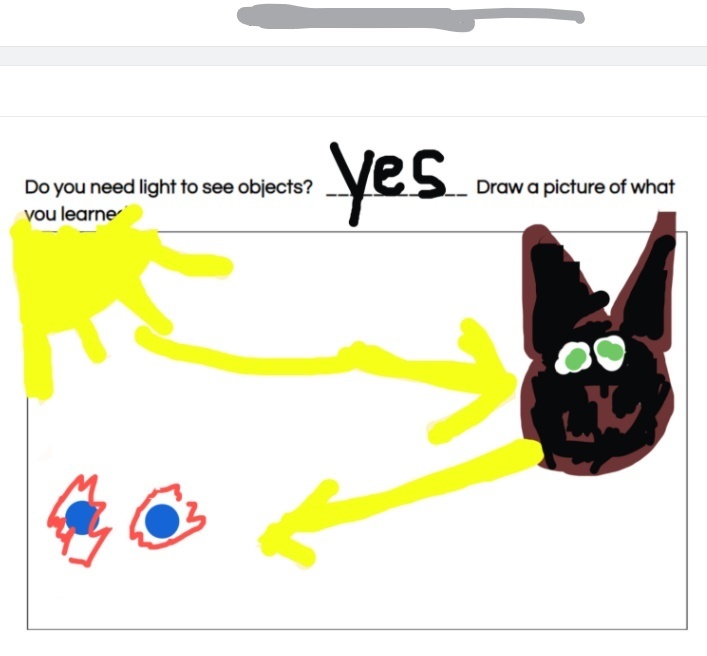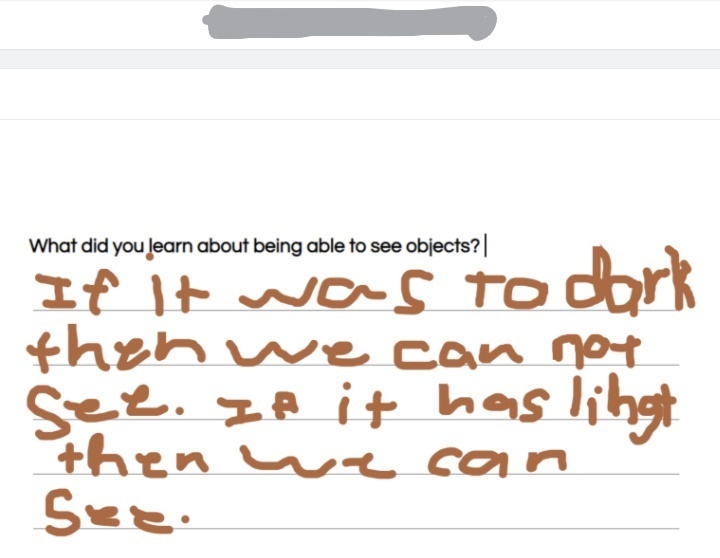 Students in Mrs. Meyers' kindergarten class showed what they had learned about the parts of plants by inventing their own flowers with a variety of craft supplies!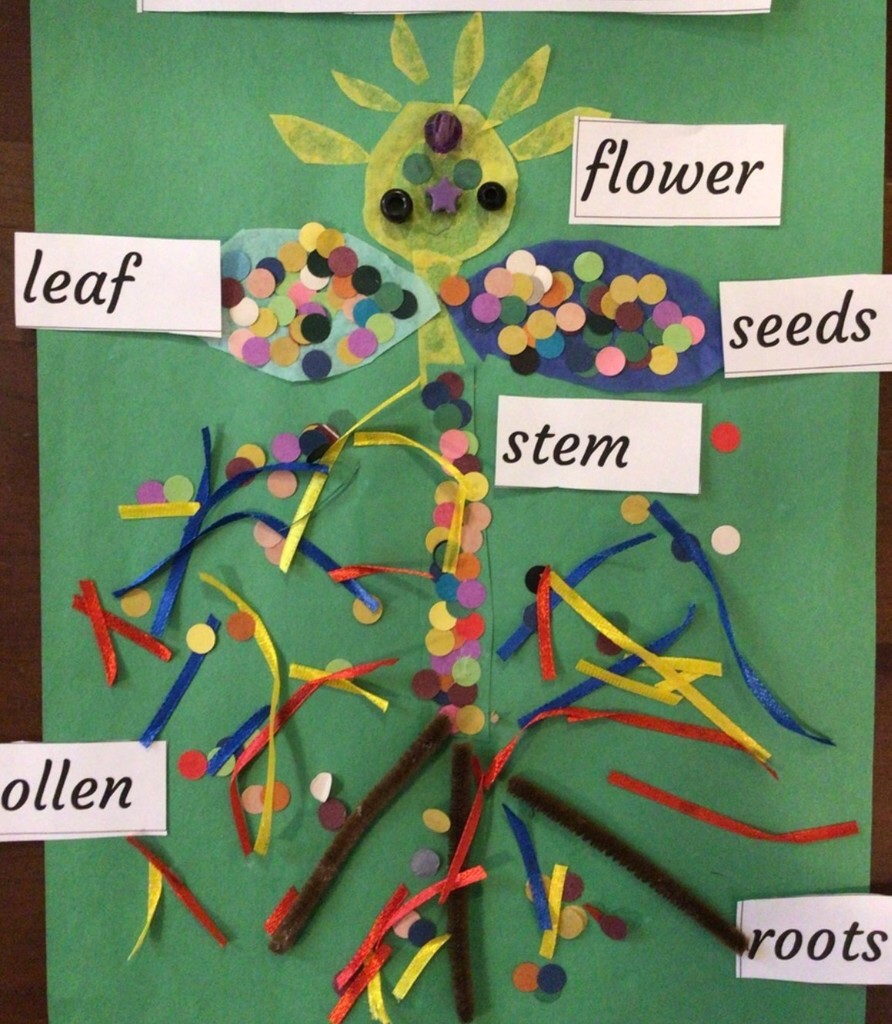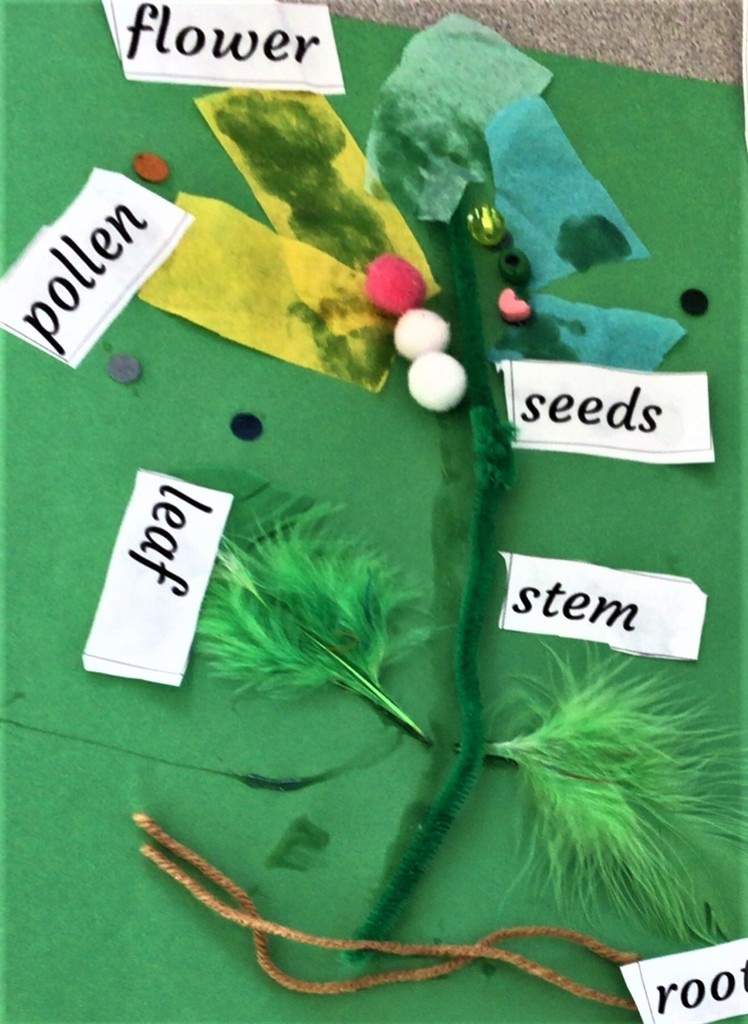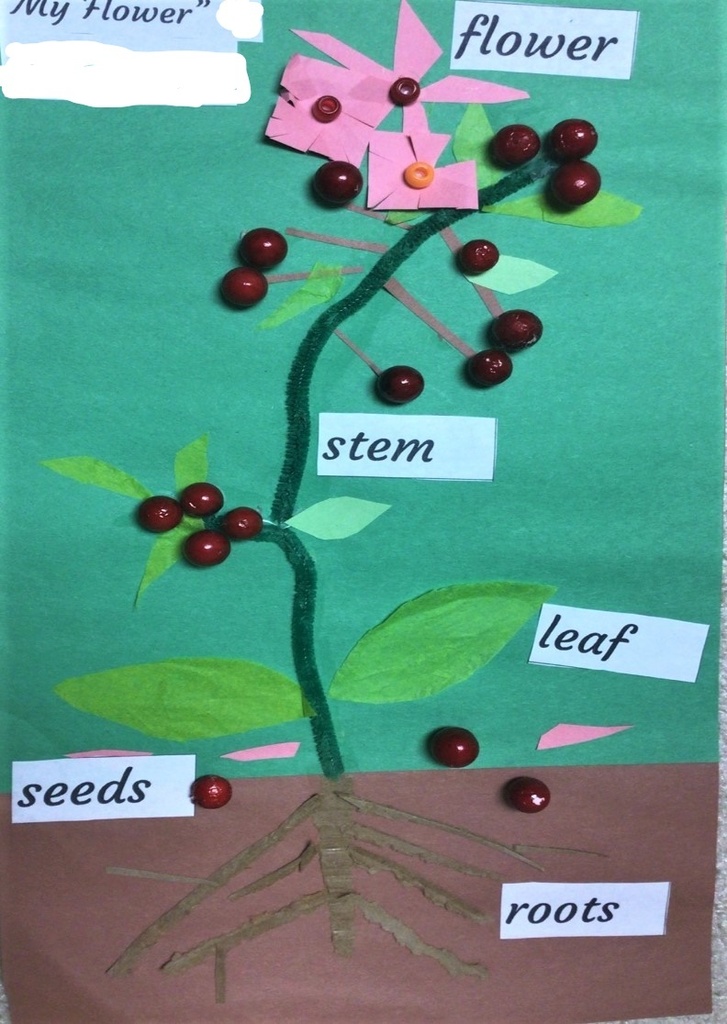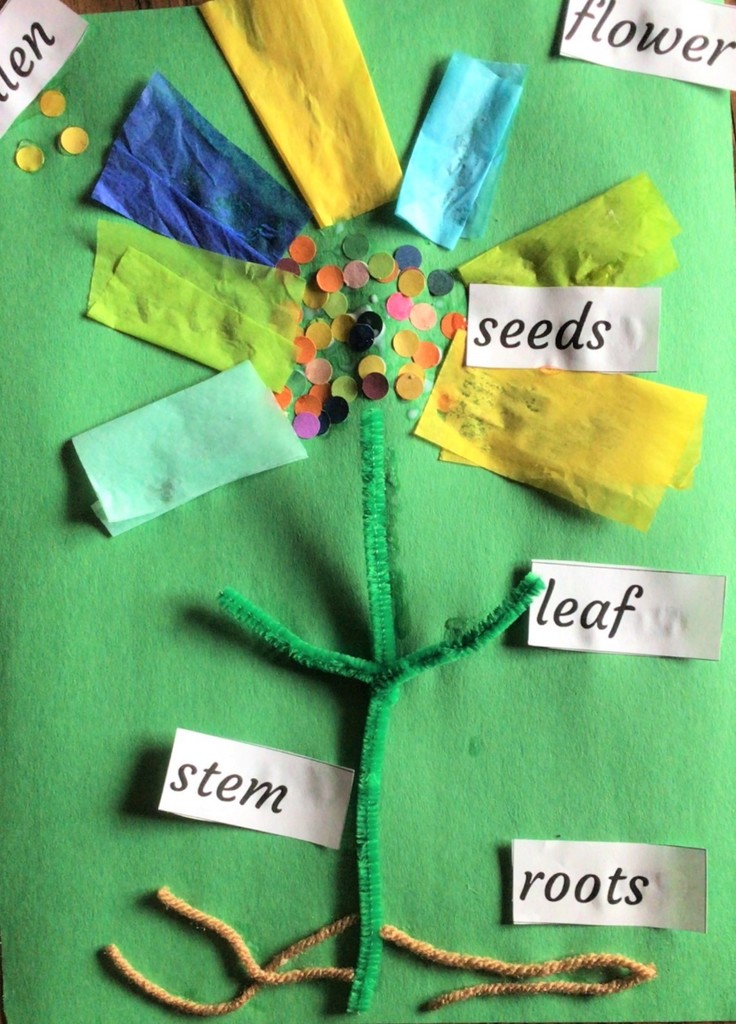 In OT, students work on getting in the "green zone" so their bodies are ready for learning.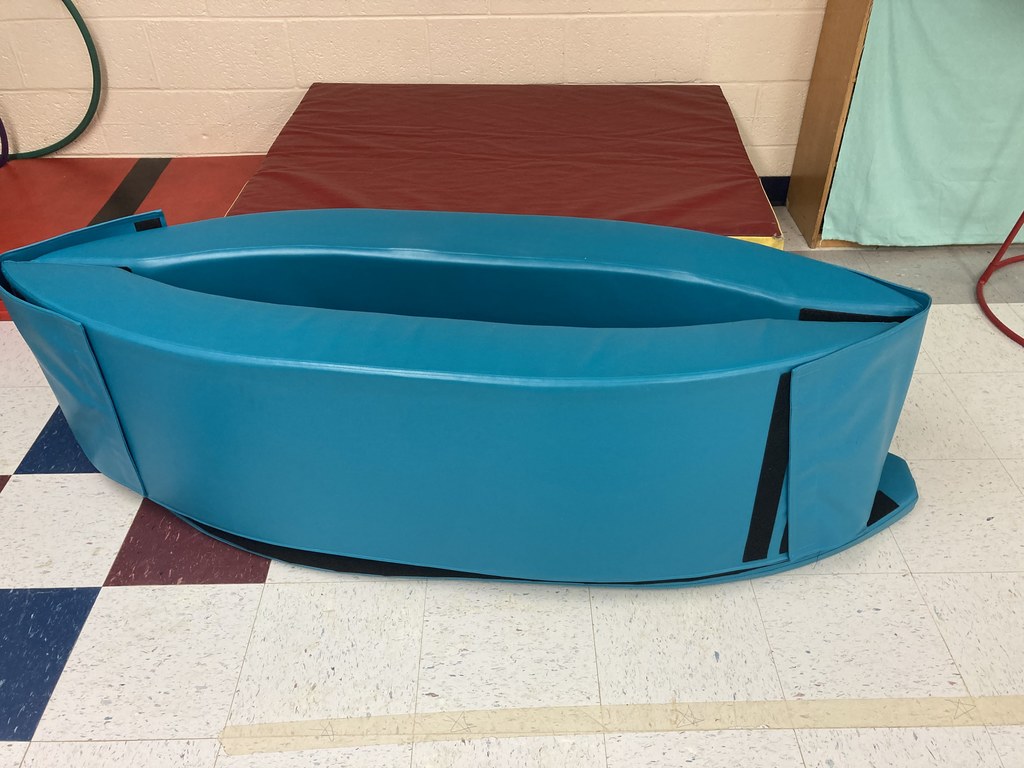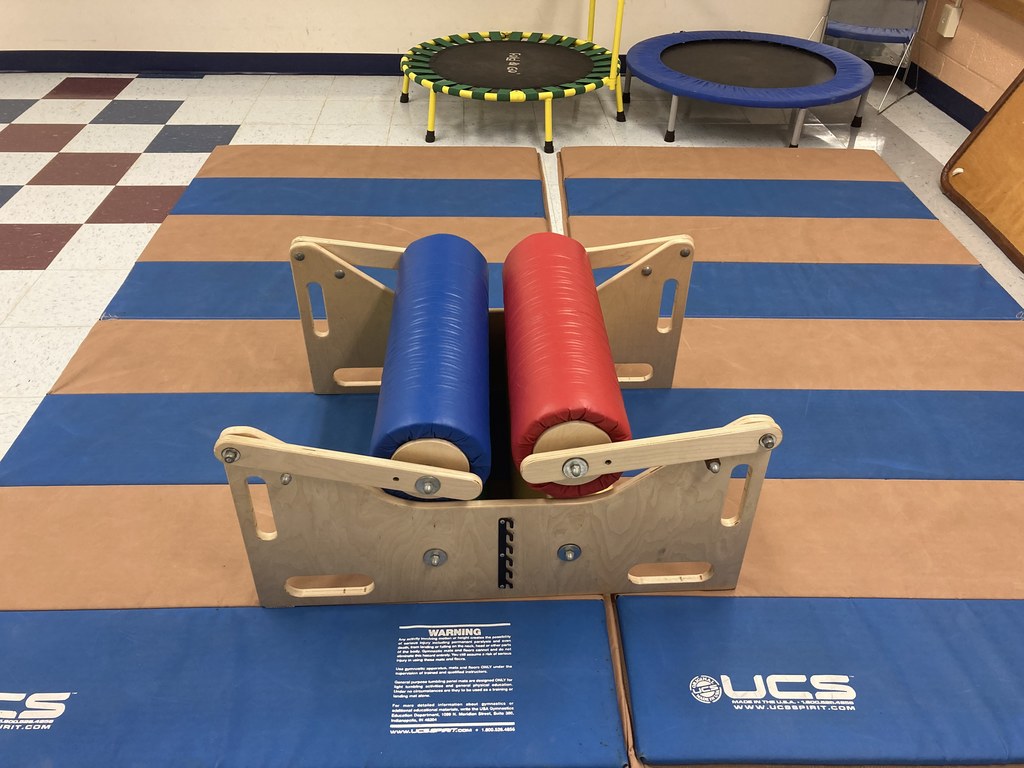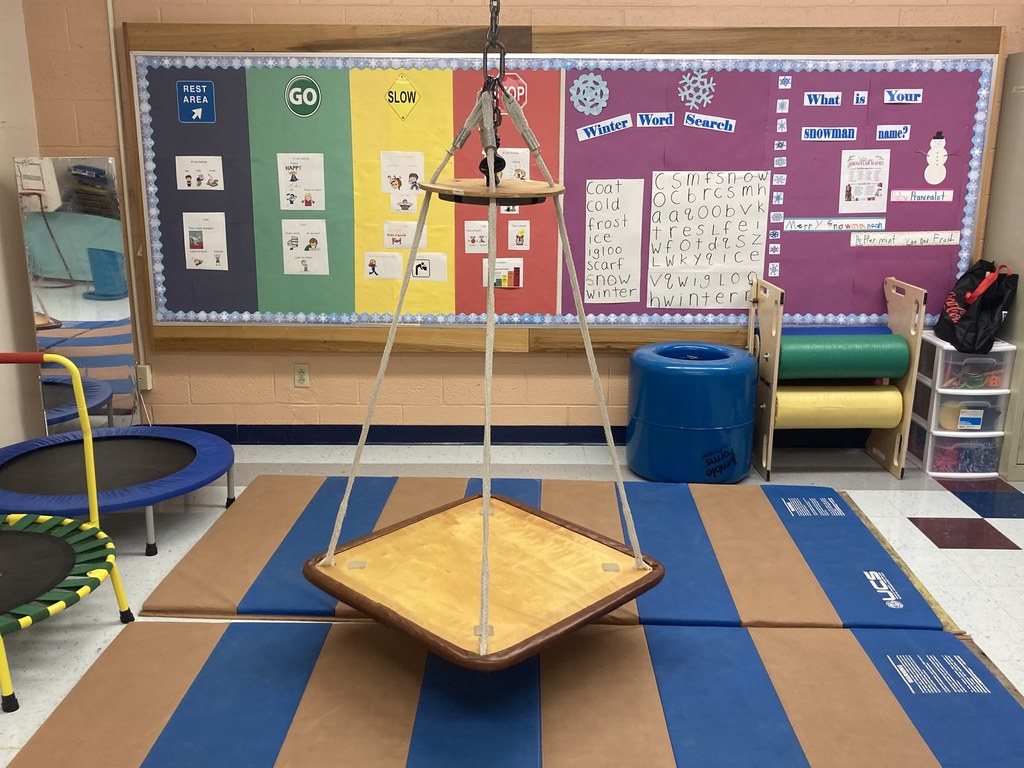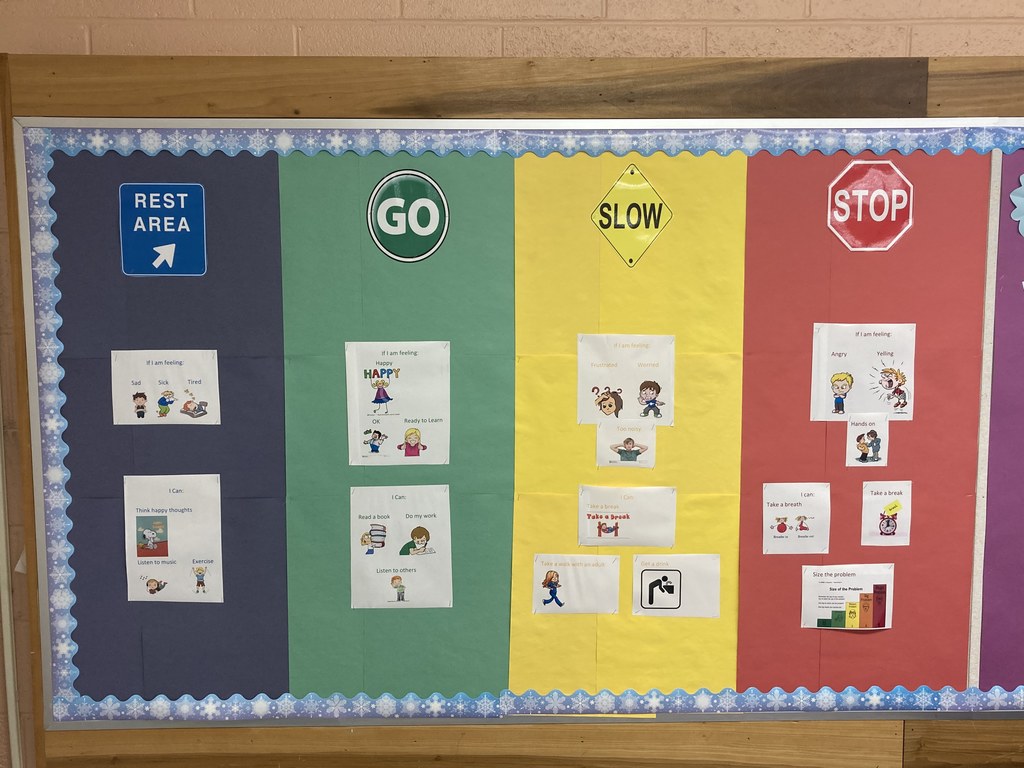 In Mrs. Toth's second grade class, students are learning about seeds, plants and trees - leading up to learning about the Koa tree. First, we soaked some lima beans so the students could "see" past the seed coat to inside the seeds. Using magnifying glasses, the students could see the baby plants and food storage contained inside the lima beans. Next, we conducted our first 'experiment' to see what a seed needs to sprout. Based on our classroom discussion, we set up five sprouting conditions: 1. light only, 2. water only, 3. air only, 4. soil only, 5. no light. Stay tuned to find out what a seed needs to sprout!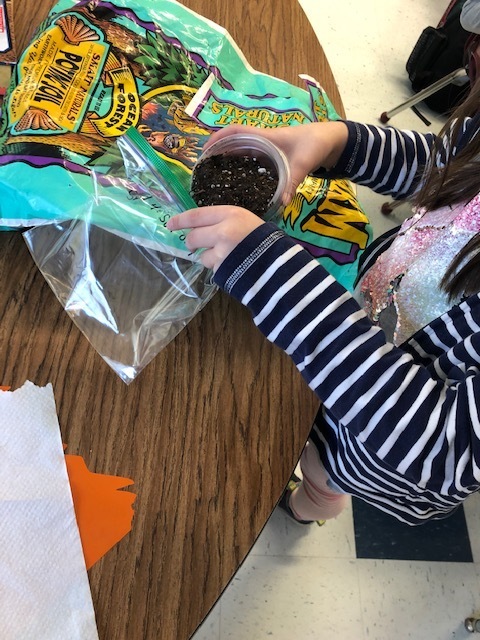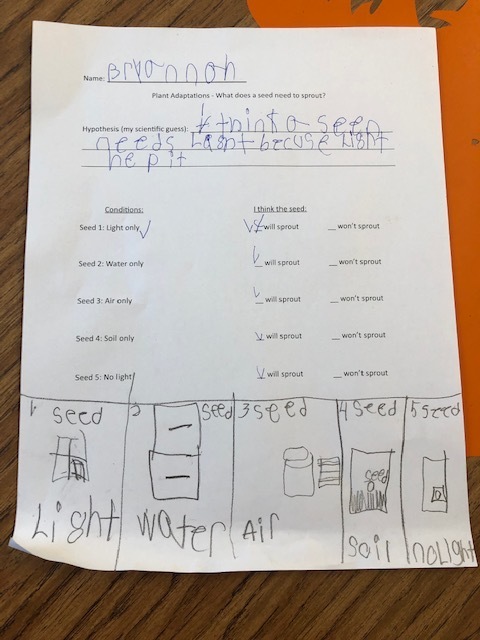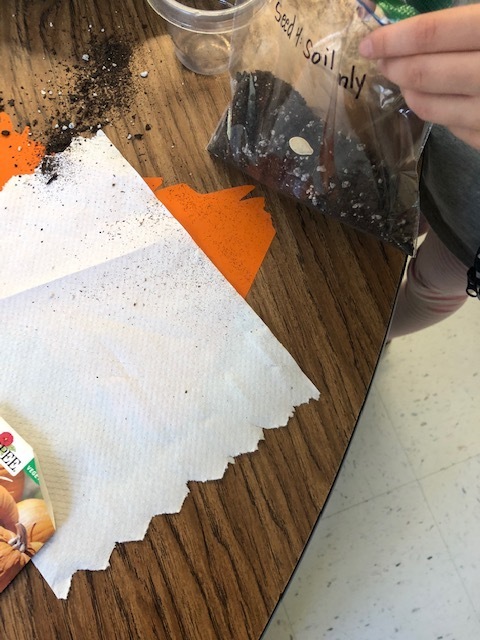 Mrs. Hagstrom's 1st Grade class has been busy reading non fiction books and learning about many different topics. Students love sharing all of the new and exciting information they are learning about with each other.

We had a great time celebrating reading this week at Kelly Lane! We even had a special mystery reader, Dr. Grossman, visit us!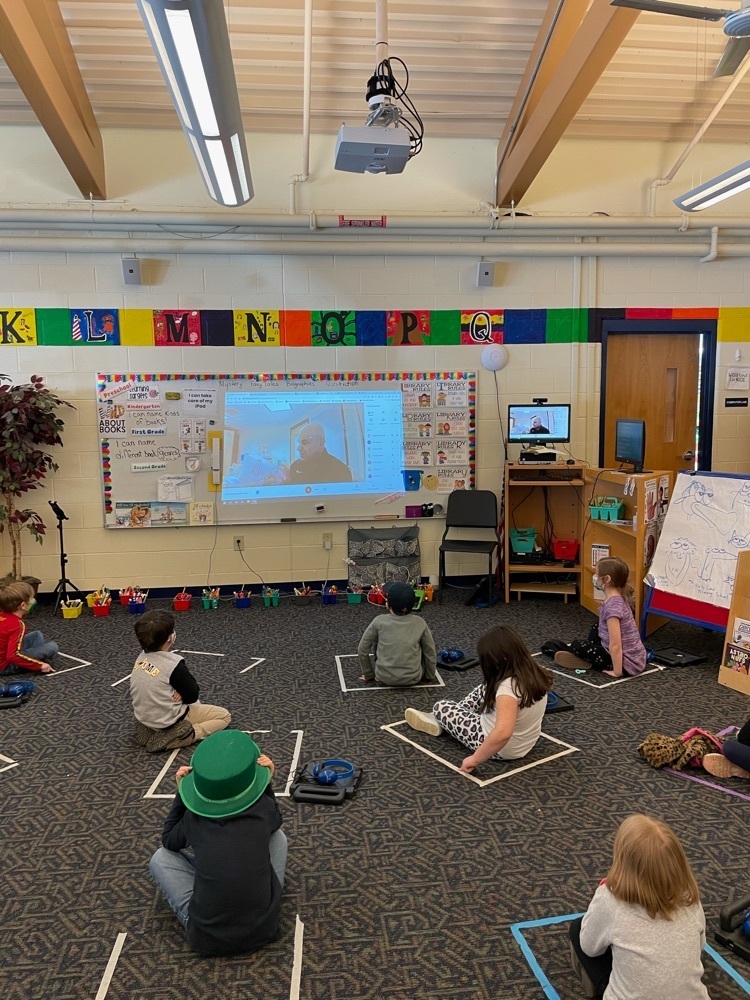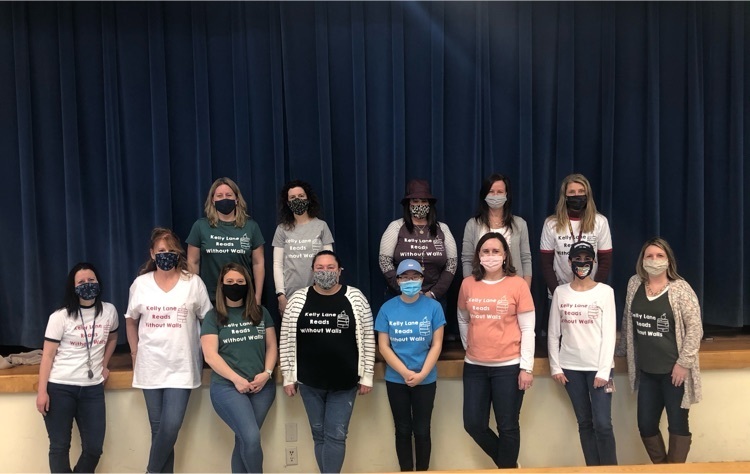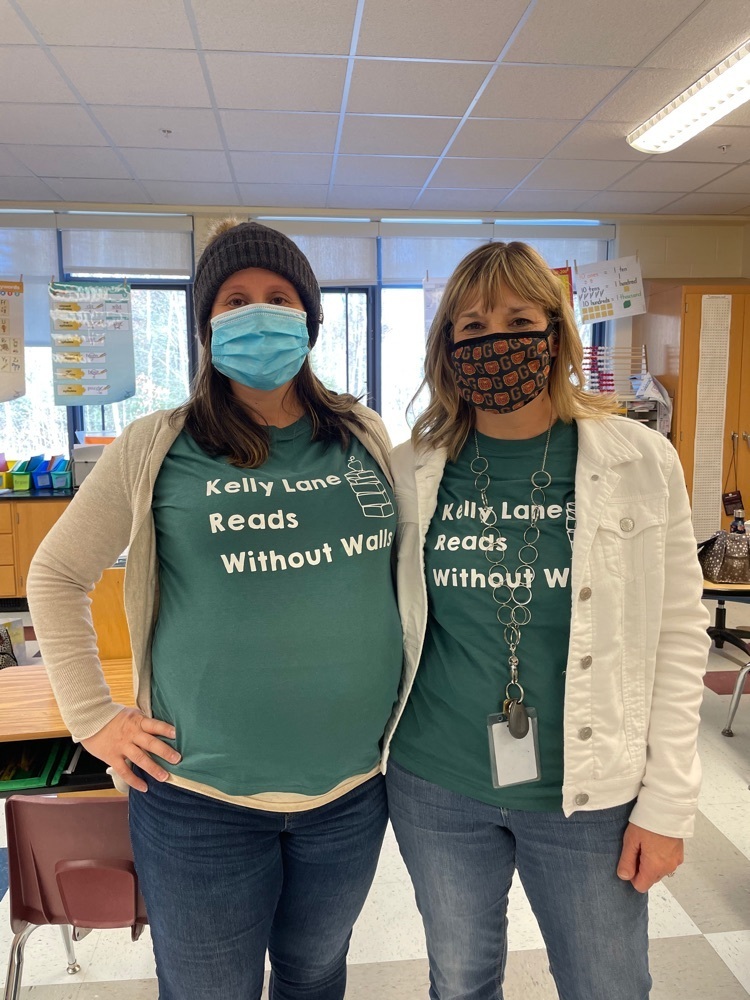 We are bonding with number bonds in Mrs. Kibby's Kindergarten class! Number bonds help children see the relationship between addition and subtraction.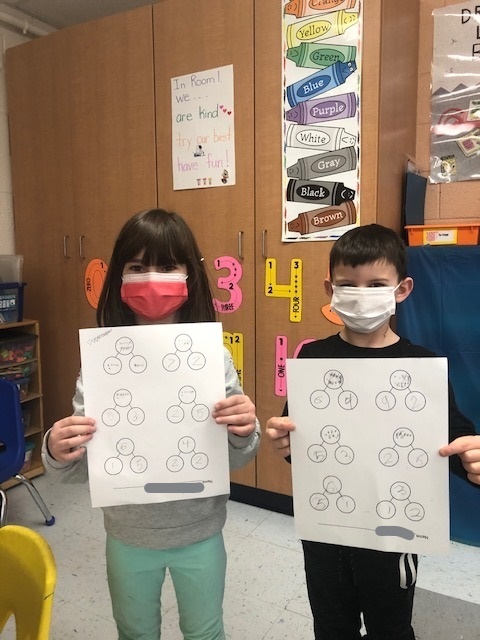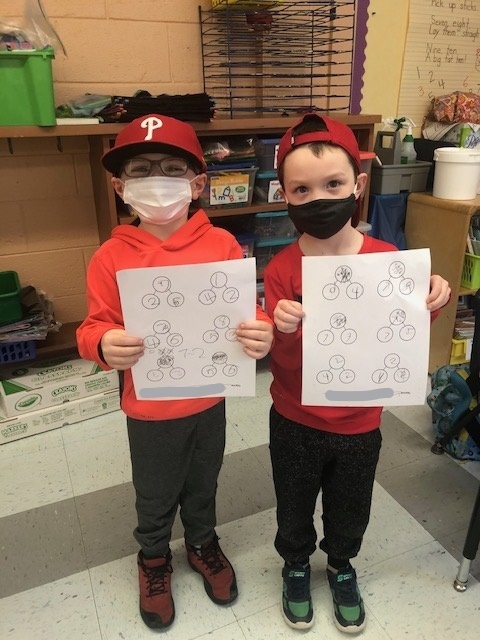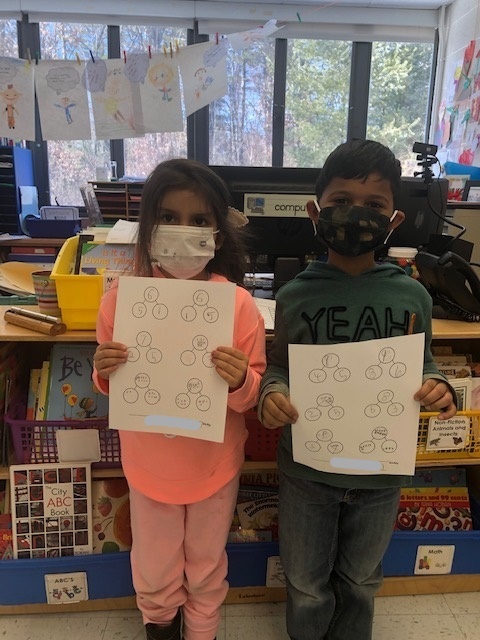 In preschool speech and language we're using story puzzles to describe pictures, work on our narratives and practice verb tense and word endings! Some of the speech students may be virtual, but it doesn't mean we can't have fun in a sensory bin! We're using Boom Cards to look for winter clothes and to talk about where and why you wear them!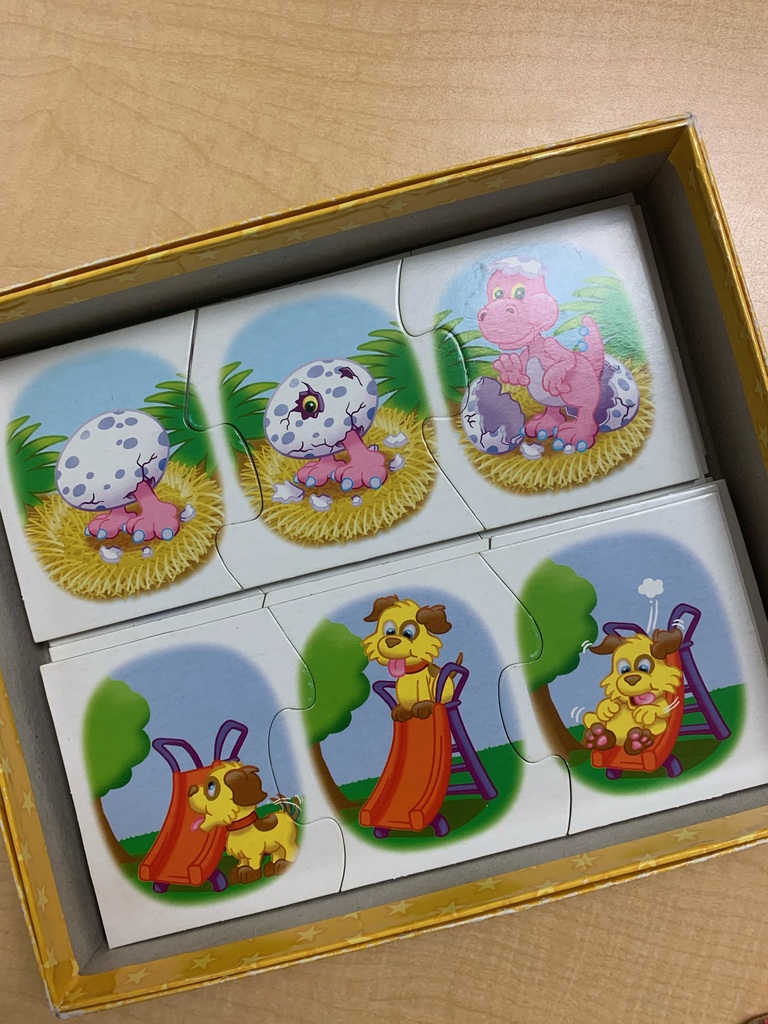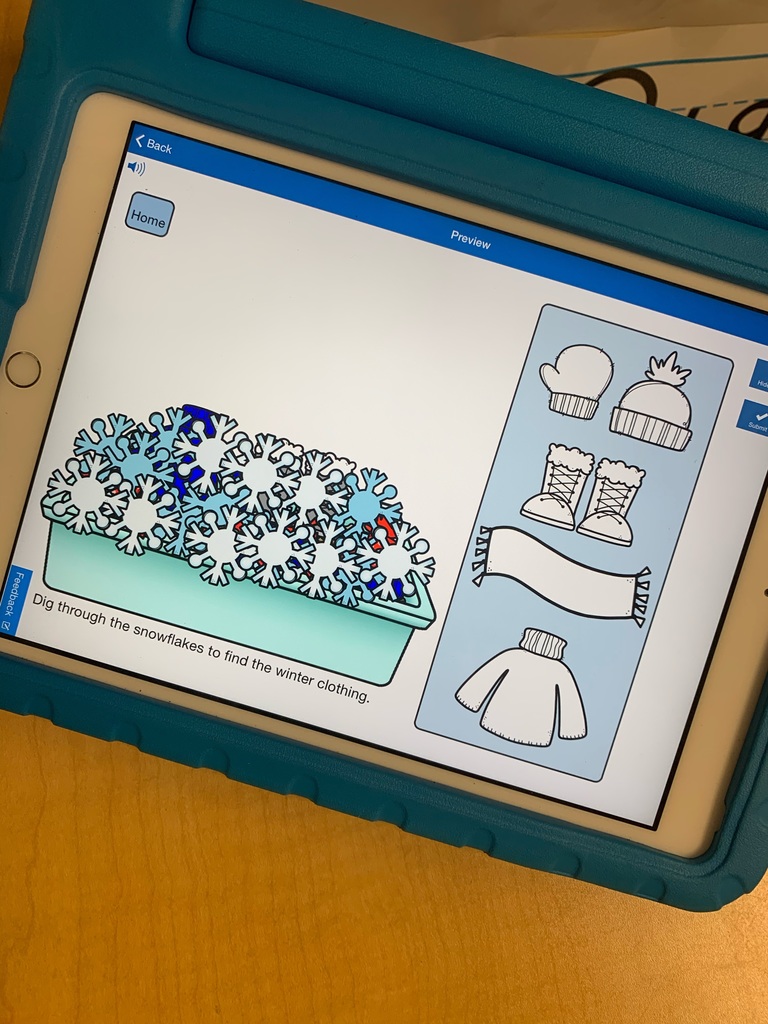 Mrs. Diemer's class is taking ownership of their learning in writing! Look how many nonfiction text features they used in their pieces!

Writers in Miss Goldberg's class practiced writing in small steps and acting them out together to build the perfect ice cream sundae!