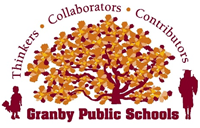 The Board of Education goals to support the district's vision, mission and achievement goal:
Student Learning and Achievement
Improve student achievement, academic performance and opportunity at all grade levels and for all ability levels and decrease achievement gaps on the path to college and career readiness.
Community Engagement
Enhance communication and build trusting relationships with all stakeholders.
Safety and Social Emotional Well-Being
Foster a safe and positive social emotional environment for everyone.
Budget Development and Fiscal Management
Practice responsible budget development and management through transparency and maximize available financial resources through a balance of fiscal discipline and innovative educational investments.
Embracing Diversity
Adopt and promote strong instructional, curricular and leadership practices that embrace and advance knowledge and acceptance of human diversity and that eliminate bias.
Professional Learning
Develop the instructional skills and strategies of our teaching staff through ongoing, meaningful and systemic professional learning opportunities.