EDIT MAIN
Nurses Notes- March 2020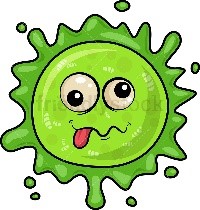 We are not out of the woods yet with all these illnesses. The best prevention for any illness is hand washing with soap and water, rest and lots of water. Please keep your child home when they have a fever or are not feeling well. Water is necessary for hydration and temperature control, not to mention sore throats. Make sure your child brings a water bottle in daily and do not forget to wash them after illness.
Active kids can mean injuries. If your child has an injury outside of school that might affect their day, please send a note to the nurse. Any child who requires crutches, wheelchair, is in a cast or sling MUST have an MD note for school specifying what activities the child may be temporarily restricted from (i.e.; PE/recess) and for how long. Notifying us of any injury your child may have sustained outside of school can only help us help your child.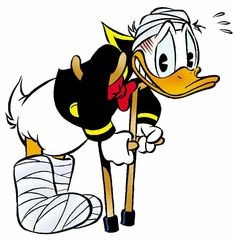 Nature's Classroom for 5th graders.We need to have a medication form for all medications your child may take while on the trip. This includes over the counter and herbal. Early June usually means many children will be taking OTC allergy medications or saline. Everything needs an order. I have confirmed that even if a parent is chaperoning we still need mediation orders for your child. Please feel free to contact me at any time with any questions or concerns. The medication form can be found at granby.k12.ct.us on the left hand side of health services.
March is National Nutrition Month
Food is your fuel source and helps keeps you going and make you strong. Make healthy choices to keep your body running at its best.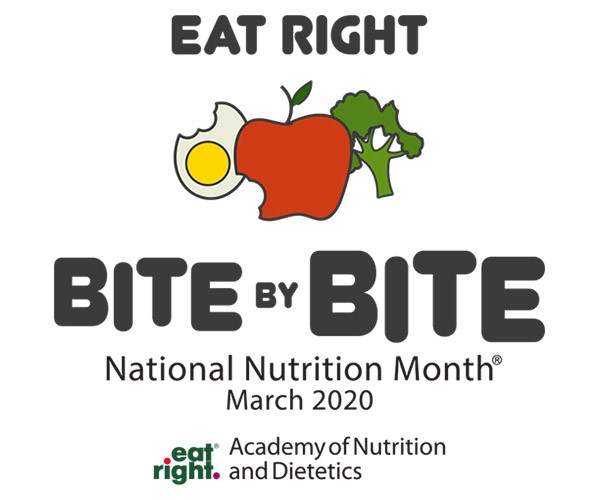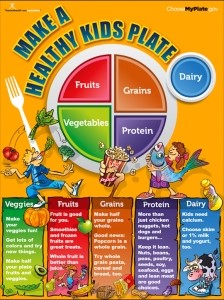 Health Tips for 2020
Eat Breakfast
Make Half Your Plate Fruits and Vegetables
Watch Portion Sizes
Be Active
Get to Know Food
Enact Family Meal Time
Reduce Added Sugars
Eat Seafood Twice a Week
Explore New Foods
Experiment with Plant-Based Meals
Make an Effort to Reduce Food Waste
Slow Down at Mealtime
Fix Healthy Snacks
Drink More Water
Get Cooking by preparing foods at home
National Tick Bite Prevention Week is March 24-30. We are no strangers to ticks in this area. A few tips to help prevent a bite are:

Bathe or shower within two hours of coming indoors.
Look for ticks on your body and remove them.
Apply repellent to your body and clothes.
Spray your yard.
Treat your pet.
Call your Dr. if you develop a fever or rash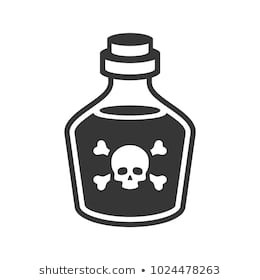 Poison Prevention Week is March 20-26. The National Poison website has great resources for things you might never have thought of. Some of the categories are; pill identifier, dosage for children's medication, cleaning products, Herbal, insect and spiders and medication safety. Feel free to browse their site. Keep their phone number handy.
1-800-222-1222
https://www.poison.org/18002221222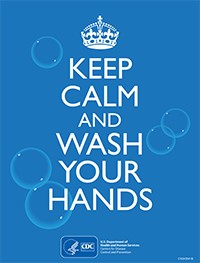 Nurse's Notes February 2020

WINTER ILLNESS Please remember to keep children home when they have signs of illness, especially with a fever. We recommend they stay home until the fever has been gone for 24 hours WITHOUT THE USE of fever-reducing medicine like Tylenol and Ibuprofen, and when they are feeling well enough to get through a typical school day. Sudden high fever with cough and/or sore throat could indicate flu, and warrants a call to the doctor.
The best defense against illness is hand washing with soap and water. We are currently at the height of the flu season, along with several other illnesses. Germs can't be seen, but you can help stop them with hand washing.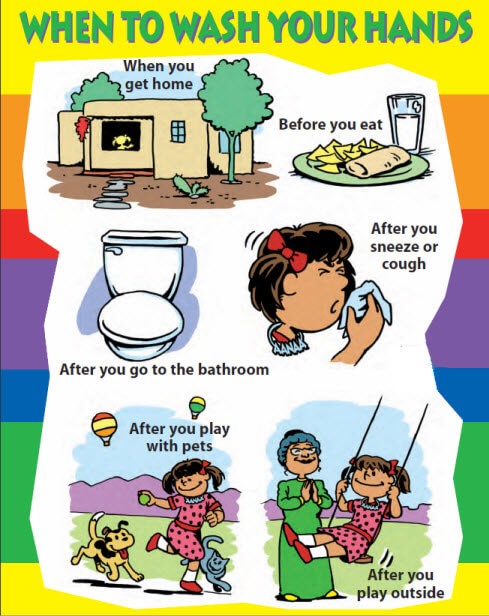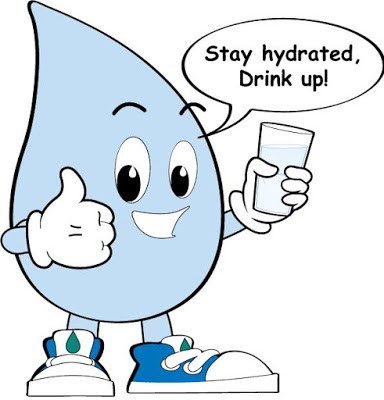 With colder months, dry air and sore throats are common. Staying hydrated is essential. Water helps regulate body temperature, drink whether it is hot or cold outside. Please send your child in with a water bottle year round. Chapstick is also a good idea to send in. Chapped lips are fashionable this time of year.
February 23 starts Eating Disorder Awareness week. Most think it only affects teenagers and older, but younger children are susceptible as well. Check the link below for help for parents as well as kids pages.
https://kidshealth.org/en/parents/eating-disorders.html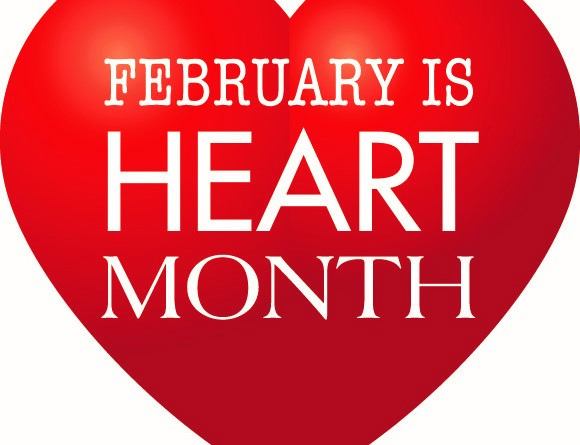 February is National Heart Month. February 7th is National Wear Red day as well as our very own, Kids Heart Challenge. Information for the Challenge is available at https://www2.heart.org/site/TR?pg=company&fr_id=4817&company_id=241343 .
Know your family history and do not hesitate to get checked by your doctor. Eat right, with 5 servings of fruits and vegetables a day and exercise. Making small changes, like using spices to season your food instead of salt is an easy substitution. For more information about healthy living and all things heart, the American Heart Association can be found at the link below: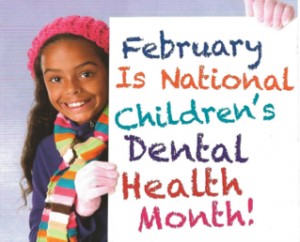 Mornings can be hectic, but brushing your teeth in the morning is essential for cleaning the bacteria that festers during the night. Please make sure to add teeth brushing to your morning routine. Don't forget to replace your toothbrush after an illness, as it can hold bacteria. Dental checkups twice a year are important for overall health. If you need help finding a dentist, please use the link below.
https://www.csda.com/for-the-public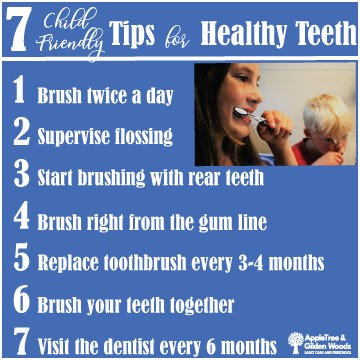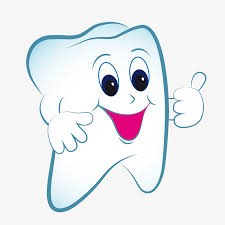 Interesting Facts about Teeth and Dentistry
Tooth enamel is the hardest substance in the human body.
If you don't floss, you miss cleaning 40% of your tooth surfaces. Make sure you brush and floss twice a day!
If you are right handed, you will chew your food on your right side. If you are left handed, you will tend to chew your food on your left side.
More people use blue toothbrushes than red ones.
Like fingerprints, everyone's tongue print is different
Giraffes only have bottom teeth.
The average person only brushes for 45 to 70 seconds a day, the recommended amount of time is 2-3 minutes.
Dogs have 42 teeth, cats have 30 teeth, pigs have 44 teeth, and an armadillo has 104 teeth.
A snail's mouth is no larger than the head of a pin, but it can have over 25,000 teeth!
The elephant grinds its molars and grows new ones. This happens six times in a lifetime! An elephant's molar is about 7 inches square and can weigh over 6 pounds
The Blue Whale is the largest mammal on earth, but it eats only tiny shrimp because it has no teeth.
The Crocodile Bird flies into the open mouth of a crocodile and cleans the crocodile's teeth!
There are 10-12 teaspoons of sugar in a single can of soda
Canton Valley Dental located at 191 Albany Turnpike in Canton is offering FREE dental care on Friday February 7th, 2020 for Give Kids A Smile Day. To set up an appointment please call 860-693-0887.
Nurse Notes- January 2020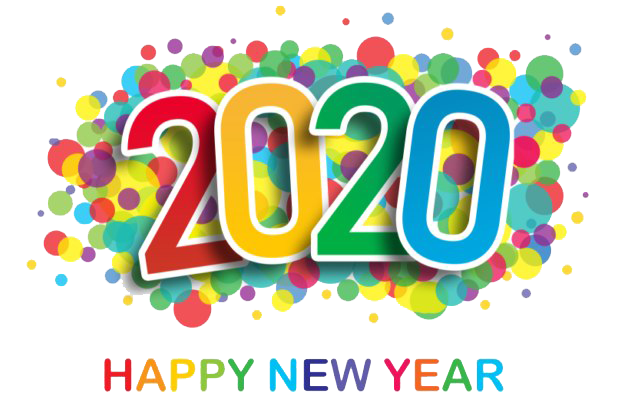 Happy New Year and welcome back! These next few months we all need to do our best to keep illnesses at bay. Recess is outside when weather permits. Please make sure your child has the appropriate clothing, which includes, coat, hat, gloves and maybe even a scarf. If they want to go in the snow, they also need snow boots and snow pants.
Please remind them not to share hats, scarves or even scrunchies. No one wants to have LICE make a visit.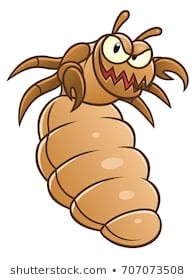 One of the best ways to prevent illnesses is to wash your hands frequently with soap and water.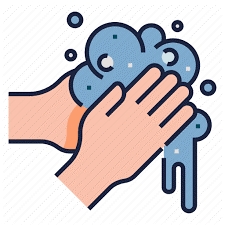 Cold, flu, or something else?...Often we get confused about the symptoms of the flu, or influenza virus, and how they are different from a common cold. Knowing the symptoms of the flu is important and will help you act quickly to get your child feeling better faster.
Other illnesses are also present in our environment, so when in doubt, consult with your child's physician, and keep your child home if he or she does not seem well enough to get through a day at school, has a fever, or is likely to share germs with others.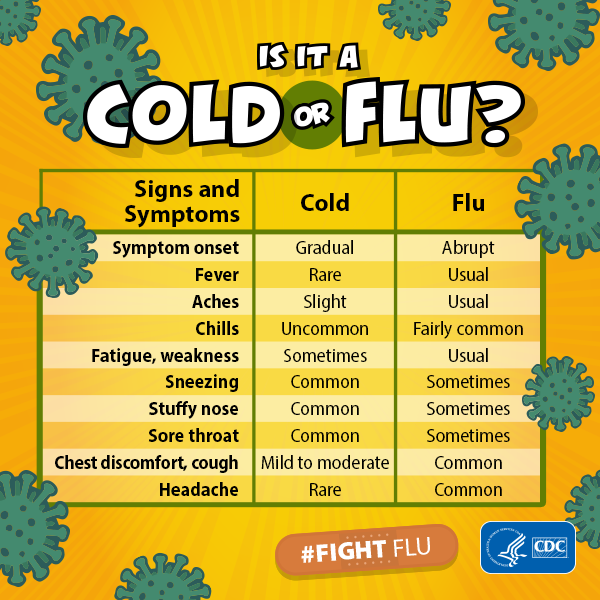 National Drug and Alcohol Facts Week is January 22-27, 2020. This is aimed at having open and honest conversations with your child about the dangers of drugs and alcohol. This also includes vaping.
https://drugfree.org/article/prevention-tips-for-every-age/
National Radon Action Month
Radon is a naturally occurring, radioactive gas released in rock, soil, and water formed from the breakdown of uranium. It is an odorless gas that is the second leading cause of lung cancer. The best time to test for radon is in the colder season between the months of November through March when your house is closed up. Free kits may be available at the link below.
https://portal.ct.gov/DPH/Environmental-Health/Radon/Radon-Program
Random January Facts
January is named after the Roman god Janus, who was always shown as having two heads. He looked back to last year and forward to the new year.
The birthstone for January is the garnet and the flower is a carnation.
January is National Soup Month.
1788- January 9, Connecticut became the 5th state.
1790- President Washington delivered the 1st State of the Union address
1863- Thomas Crapper invented the portable toilet.
1910- The Hydrox, a chocolate sandwich cookie with crème filling was introduced. Oreos came out two years later in 1912.
1908- First New Year's ball drop in Time's Square NYC
1920- New York Yankees purchased Babe Ruth from the Red Sox for $125,000
1959- Motown Records formed in Detroit.
1995- The History Channel was launched
Nurse Notes December 2019
"How did it get so late so soon? Its night before its afternoon. December is here before its June. My goodness how the time has flewn. How did it get so late so soon?"
-Dr. Seuss
So far we have seen a variety of illnesses including colds, respiratory illness, strep throat, GI illnesses and the flu. GI illness. Hand washing and avoiding those who are ill are key components of prevention. Please remind the children to wash hands frequently, especially before eating and after using tissues. Ask your children to show you how to DAB (Destroy All Bacteria). Also, please keep children home if they complain of:
Sore throat with temperature over 100 degrees
Severe runny nose
Vomiting
Severe or continuous cough
Temperature of 100 degrees or greater
Below are a few points to remember if your child complains of a sore throat.
Have a water bottle in school!
Encourage fluids and rest.
Warm salt water gargles can be effective in preventing infection and easing discomfort.
Avoid irritants e.g. smoke
Over the counter throat lozenges may be brought to school without a prescription, as long as parents signed permission for them at the beginning of the school year. Children should bring them to the clinic and come for them as needed. They are not to be shared with others.
If you are not sure when to keep your child home, the link below is helpful. It can be found on the Granby Public Schools website under Health Services
https://core-docs.s3.amazonaws.com/documents/asset/uploaded_file/377565/When_to_keep_your_child_Home.pdf
When to return to school:
Fever free for 24 hours without the use of medication such as Tylenol or Ibuprofen
If antibiotic therapy is prescribed, 24 hours after the start of the antibiotic.
Feeling well enough to participate in a full day of class(s).
Recess:
Please send your child with appropriate dress for outdoor activities at recess. Jackets, hats and gloves will allow them to safely enjoy their recreational time. Recess is spent outdoors except for times of extreme cold, wind or precipitation. *Remind your children not to share hats or scarves! Lice is no fun!
National Handwashing Awareness Week (Dec. 1–7). Nothing is more effective on combating germs and illness than soap and water. Please wash often!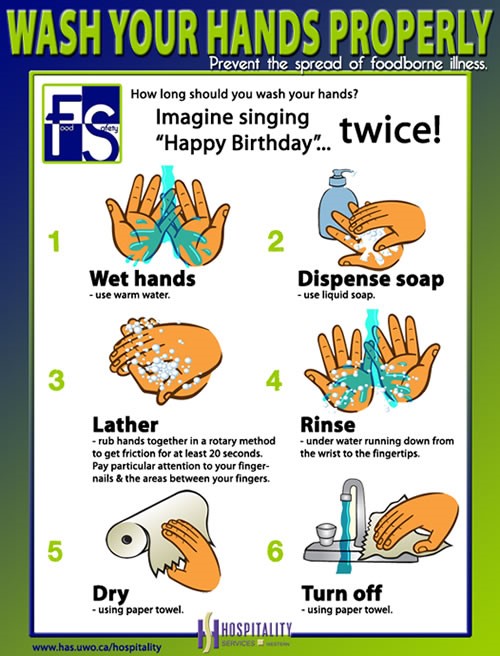 Some Fun Holiday Facts
If you were to buy all the items from the "The 12 Days of Christmas, it will cost you $38,993.59
The original ball lowered in Times Square on New Year's Eve back in 1907 was made of iron and wood and decorated with 100 light bulbs.
Poinsettias were first introduced into this country in 1828 by the U.S. ambassador to Mexico, Joel Poinsett.
It takes an average of seven years to grow a Christmas tree
The UPS delivers 20 billion cards and packages throughout the Holiday season.
Kwanzaa celebrates African-American culture and is celebrated from December 26 through January 1. Kwanzaa is a Swahili word that means" first fruits of the harvest".
Hanukkah is a "floating holiday" meaning that its celebrated on different dates every year.
2,000 pounds of confetti are released in NYC on New Year's Eve.
Nurse's Notes- November 2019
THANK YOU! THANK YOU! To all the volunteers who helped make our vision and hearing screenings go so smoothly. We really appreciate your time and commitment and could not have done it without you! All children have had screenings, and referral letters have gone home with them if need be. For vision at this age level, children are referred for visual acuity of less than 20/20 according to state guidelines. Any child who did not pass the initial screening was rechecked by a nurse before being referred.
COLD AND FLU SEASON IS HERE!We want to keep everyone healthy so we can all be in school. Everyone has the ability to keep illness from spreading, and it is so important, because for some children and adults, minor illness can lead to more serious problems:
Teach children to cough into their sleeves and wash hands well, especially after blowing their noses or touching their mouths. Ask them about my DAB (Destroy All Bacteria) poster (see below).
Please keep children home for vomiting, severe or continuous cough, or cold symptoms they cannot manage in school, and until any fever (100 degrees or more) is gone for at least 24 hours without use of fever-reducing medicine (Tylenol, Ibuprofen etc)
Our custodians disinfect handles and flat surfaces nightly, and teachers send children to the nurse if they observe signs of illness. (Thank you, staff!)
Unless your doctor advises against it, please consider flu shots for all members of your family to reduce the likelihood, severity and spread of influenza. Now is the time to get immunized.
BE PREPARED FOR SCHOOL
As cold weather approaches, please send your child with appropriate dress for outdoor activities at recess. Jackets, hats and gloves will allow them to safely enjoy their recreational time. Children go outdoors for recess except for times of extreme cold, wind or precipitation.
Consider sending your child with a supply of their own personal care items, for their comfort in class: chapstick, lotion, soft tissues and a water bottle can keep them comfortable and attentive
Lice! No one, including me, wants to deal with them. Please remind your children not to share hats or scarves as the weather turns colder, or Scrunchies (nice to see they came back J)
November is American Diabetes Month! More than 30 million Americans have diabetes, that is 1 in 7 people! For more information about Type 1 or Type 2 diabetes, to learn about sign and symptoms or to support research please visit the link below.
November is National Healthy Skin Month. Here are some interesting facts. Remember as the dry weather approaches to stay moisturized.
The average adult has approximately 16 – 22 square feet of skin, which weighs around 9 – 11 lbs.
Skin accounts for ~15% of your body weight.
Skin is thickest on the palms and soles and thinnest on the eyelids.
The skin completely renews itself every 28 days by constantly shedding dead cells.
Skin sheds around 30,000 cells per minute.
Skin is the largest organ of the body.
Some Thanksgiving Fun Facts
Wild turkeys can run 20 miles per hour when they are scared, but domesticated turkeys that are bred are heavier and can't run quite that fast.
Benjamin Franklin wanted the turkey to be the national bird, not the eagle.
Female turkeys (called hens) do not gobble. Only male turkeys gobble.
The heaviest turkey on record, according to the Guinness Book of Records, weighs 86 pounds.
Happy Thanksgiving!
Gratitude can transform common days into thanksgivings, turn routine jobs into joy, and change ordinary opportunities into blessings." — William Arthur Ward
"I am grateful for what I am and have. My thanksgiving is perpetual." - Henry David Thoreau
Nurse's Notes - October 2019
Screenings- This week we will be screening all grades for vision and hearing. If a referral is needed, parents will be notified. Please contact the clinic for any questions or concerns.
Healthy schools begin with healthy students and staff. We all occasionally get colds and other illnesses, and it is important to keep from spreading these illnesses to others. Hand washing with soap and water is one of the most important things that can be done. Your reinforcement of the need to wash well especially before eating and after using the bathroom, blowing nose etc. will go a long way to keeping us all healthy. Other ways:
Hydration: Please provide your child with a water bottle throughout the year. Water is vital to good health.
Do not forget after an illness to replace your toothbrush. Germs can hide in the bristles and make that sickness come back.
The time for flu shots is now, to give the vaccine time to work before flu arrives in the area. Contact your child's medical provider
With changing weather please dress your child accordingly. Dressing in Layers should work for our sometimes-unpredictable New England weather. Feel free to have extra clothes in their backpack.
For those celebrating Halloween, please look over some safety tips from Healthy Children.org.
https://www.healthychildren.org/English/safety-prevention/all-around/Pages/Halloween-Safety-Tips.aspx
If you see a child with a blue bucket, they may be autistic. Please use some extra patience
If you see a child with a teal bucket, they may have food allergies. For more information on how to include everyone by providing a non- candy alternative go to Fare.org
https://www.foodallergy.org/education-awareness/teal-pumpkin-project
When to Keep Your Child at Home: Answer these questions every morning before sending your child to school or daycare:
1. Does your child have a fever (100º F or 37. 7ºC)? If you don't have a thermometer, feel your child's skin with your hand. If it is much warmer than usual, your child probably has a fever.
2. Does your child have a sore throat, cough, body aches, vomiting, or diarrhea? Simple sore throats may be due to colds or allergies, but can indicate something more serious if accompanied by fever, red patches on tonsils, headache, stomachache or other symptoms. Students should be fever free for 24 hours and free of vomiting or diarrhea without the use of medication before returning to school.
What if I am unsure when my child should return to school? If you have any doubt as to whether your child can return to school, please contact the school nurse BEFORE sending your child to school on the bus. Drive your child to school and report directly to the school nurse who can evaluate your child to determine if he/she can remain in school.
September 2019
Notes from the Clinic
Welcome to a new school year! My name is Kim Cosgrove and this is my first year as the Wells Road School nurse. I live in Tariffville my husband and two teenage children. I am an allergy mom, with both of my kids having severe allergies, so I do understand what some of you are going through. I am very excited to be here and being a part of your children's lives.. Here's to a healthy and happy school year. Feel free to contact me with any questions or concerns you may have.
Medications policy: If your child needs any prescription or over-the-counter medication other than Acetaminophen (Tylenol) the clinic must have a medication authorization from your physician. Medication must be brought to school by an adult in its original container.
Fever Policy: Children may return to school once the fever has been gone for 24 hours WITHOUT THE USE of fever-reducing medicine like Tylenol and Ibuprofen.
September 18th is National School Backpack Awareness Day. Periodically you and your child should go through their backpack to clean it out and make sure unnecessary items are not in it. Extra weight in the backpack can cause back pain and fatigue. A child's backpack should weigh no more than about 10% of his or her body weight. This means a student weighing 100 pounds should not wear a loaded school backpack heavier than about 10 pounds.
Hydration- Please have your child bring a water bottle to school. It is important to hydrate throughout the day no matter the weather.
Kim Cosgrove RN, BSN