EDIT MAIN
Office of the Superintendent

Welcome to the website of the Granby Public Schools!
There are four schools in the district:
Kelly Lane Primary School (PK-2)
Wells Road Intermediate School (3-5)
Granby Memorial Middle School (6-8)
Granby Memorial High School (9-12)
The three strategic initiatives that frame the work of the District are the (a) focus on learning for ALL students; (b) the implementation of professional learning communities; and, (c) the promotion of fiscal accountability and community involvement. The District is committed to the practices and culture of a professional learning community as our strategic plan to increase student learning.
There is much pride in the Granby Public Schools and it has a growing reputation for excellence. Staff work in Granby because of the rich professional experiences and families settle here because of the reputation and quality of our 21st Century school system.
I am serving as the Interim Superintendent of Schools while the Board of Education is involved in the search for a new permanent Superintendent of Schools which is already in process.
The role of an Interim Superintendent is to keep the District moving forward and to address any and all issues such that the road is paved for new Superintendent to be successful. During this time of interim, it is not appropriate for new initiatives to be brought forward or any broad sweeping changes to be enacted. The Interim Superintendent serves as a conduit between the outgoing and incoming superintendent to provide continuity and to ensure that the transition is as seamless as possible.
Sincerely,
Mark L. Winzler
Interim Superintendent of Schools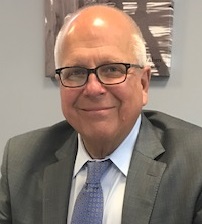 Mr. Mark Winzler
Interim Superintendent of Schools
winzlerm@granby.k12.ct.us
860-844-5260
Linda Powell
Administrative Assistant to the Superintendent
powelll@granby.k12.ct.us
860-844-5259